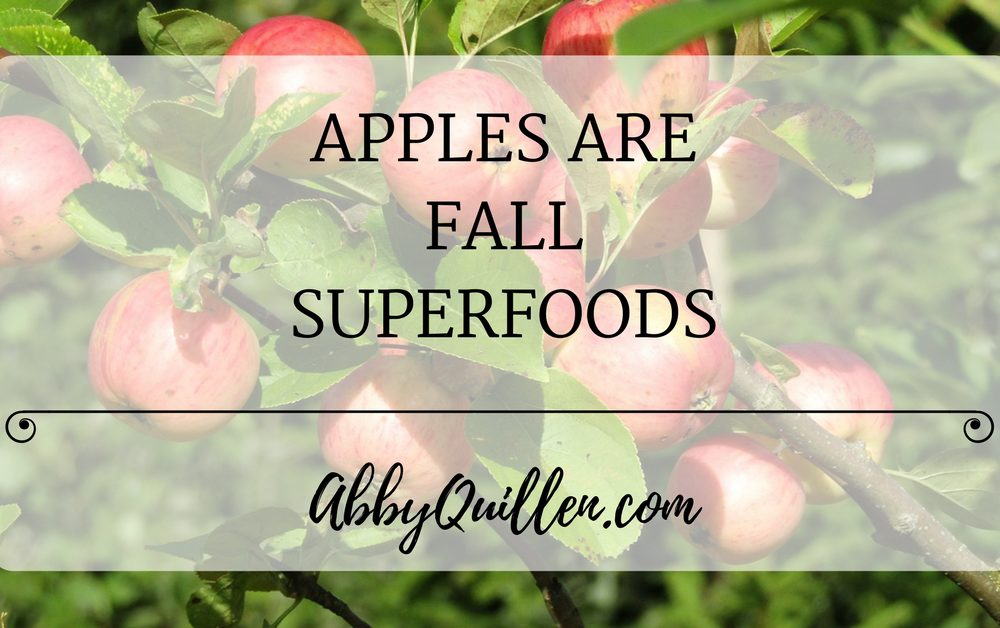 Apples may be the least exotic food imaginable. Humans have been growing domesticated apples for 4,000 years, and they grow in every state in the U.S.
But don't let the humble apple fool you. This sweet, crisp delicacy is rich in fiber, antioxidants, potassium, folate, niacin and vitamins A, B, C, E and K. Keep reading to discover how to take advantage of fall's bounty of apples. And learn how to say yes to apples, but no to the side of pesticides that often comes with them.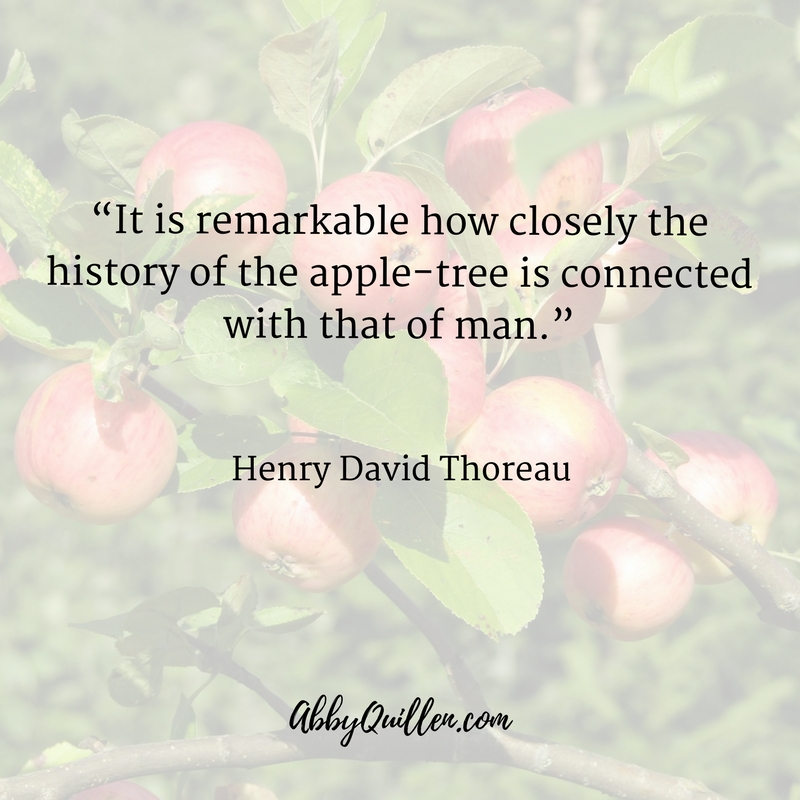 As American as Apple Pie?

Apples are members of the rose family. Contrary to popular lore, they did not originate in the Americas. Native Americans had wild apple trees (more commonly called crab apple trees) but no domesticated fruit trees.
Apples were domesticated in the mountains of Kazakhstan from the wild species Malus sieversii. Like people, no two apple trees are alike when they're grown from seed. Domesticated varieties are genetic clones of each other grown by grafting one type of tree onto another.
European settlers planted apple and pear trees as a requirement for their free land grants. By the mid-1800s, 14,000 unique types of domesticated apples were available in the U.S. They came in all colors, shapes, and sizes, and had names like New York Pippin, Father Abraham, Maiden's Blush, Kentucky Red Streak, and Illinois Red.
Where Have All the Apples Gone?
With the industrialization of agriculture in the 20th century, only crop varieties that could adapt well to transportation and long-term storage survived in the commercial market. We lost thousands of unique varieties of apples. Today, only 90 varieties are grown for market, and the apple industry sells just a handful of apple varieties, most big, glossy, sweet fruit that work well for shipping.
The most popular varieties are:
Red Delicious
Gala
Golden Delicious
Granny Smith
Fuji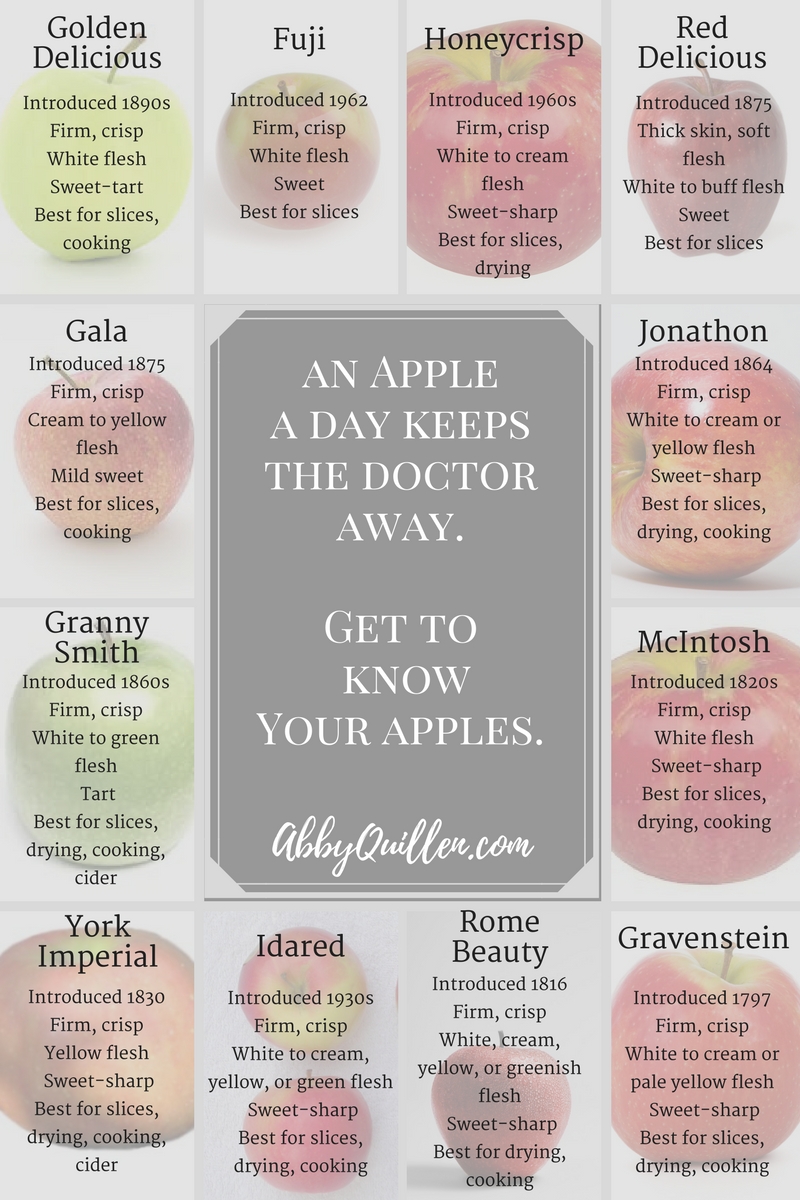 Unappetizing Truths About Commercial Apples

We've outsourced most of our food production to big companies, and it's important to understand who grows our food and how it's processed. The industrial food system has a huge impact on our health, the health of the environment, and on human rights. (More than 3.5 million people worldwide, including 530,000 people in developed countries, currently work under forced labor conditions in the agricultural sector. To understand how slavery exists in the modern-day United States, read about the slaves in Florida's tomato industry.)
Here are some important things to understand about conventional apples:
Commercial varieties of apples are difficult to grow organically. They're prone to apple scab and apple borer infestations. Most growers spray their orchards with pesticides.
They're often picked before they're ripe.
They're treated with a chemical called 1-methylcyclopropene and dipped in wax to prepare them for transit and cold storage.
They may travel as many as 3,000 miles.
They may sit in refrigerated cold storage for up to a year before they make it to the grocery store.
This scenario may not be what you imagined the last time you bit into an apple. Here are a few ways to eat fresher apples and invest in a fairer, healthier, and more sustainable food system:
But here's the bottom line: Any apples are better than no apples. Apples are one of the most significant sources of flavenoids and phenolic compounds (phytochemicals that protect the body from disease) in the modern diet. In multiple studies, apple consumption has been linked to a lower risk of lung cancer, cardiovascular disease, asthma, and diabetes.
Say Yes to Apples and No to Pesticides
The USDA Pesticide Data Project has found residue of 47 different pesticides on apples. Apples are on the Environmental Working Group's "dirty dozen" list because tests indicate they have the most pesticide residue of industrial crops.
You can avoid synthetic pesticides by buying organic apples whenever possible. Also, look for local apples at farmers' markets and farm stands. Local farmers can grow apple varieties that grow well in the environment and are more resistant to pests.
If local or organic is not an option, consider taking measures to reduce the pesticide residue on your apples. According to several studies compiled by the National Institute of Health, soaking conventional produce in salt water for five minutes removes 50 percent or more of the pesticide residue.
How to Harvest and Store Apples

Most apples ripen between late August and November. Here's how to know when apples are ripe:
Test an apple by cutting into it.
Check that the apple has brown seeds. Immature apples have white seeds.
Check that the flesh is white or cream colored, not green.
Taste the apple to check if the flavor is in its prime.
Picking apples at an orchard is a fun way to spend a fall day. Biting into a fresh apple in the fall sunshine is a delight not to be missed. Go to pickyourown.org to find an orchard near you.  At orchards, you can usually buy apples for much cheaper than in a grocery store. You may be able to find local and heirloom varieties; ask which varieties work best for your purposes. Also, consider buying apples in bulk to store through the fall and winter. It's easier than you may think.
How to store apples:
Store only the best apples that have no blemishes, cuts, or bruises.
Don't wash them. Unwashed produce keeps longer.
Keep the same varieties together. Late-season, thick-skinned, and tart apples keep longest. Thin-skinned and sweet apples should be eaten first.
Wrap each apple in a square of newspaper to keep it from touching other apples.
Layer the apples in baskets or boxes, and label the boxes with the variety and date.
Store apples in a cool, dark, frost-free place, which ideally stays between 35-40 degrees F. Best options: a spare refrigerator or root cellar. Next best options: a shed, basement or garage that stays above freezing.
Store apples by themselves. Apples produce ethylene, which hastens the ripening of other crops.
Check your supplies often to make sure they aren't going bad; some varieties can keep for up to 6 months.
Enjoy the Harvest
Nothing says fall like apple pie, crisp, strudel, fritter, or cider. Apples are grown all over the world, and they're key ingredients in many regional delicacies, such as:
But you don't need to spend all day in the kitchen to enjoy your apple harvest. An apple is perfect by itself. Consider these simple ways to savor your apples:
Cut apples into slices and dip them in peanut butter, caramel, honey, cream cheese, or yogurt.
Line a baking sheet with parchment paper. Cut two apples into thin slices leaving the skin on, sprinkle with cinnamon, and bake at 225 degrees for an hour. Turn over and bake for an additional hour. Cool and enjoy.
Layer apple slices on peanut butter toast. Add apple slices to a grilled cheese sandwich. Use two thick apple slices as bread and fill with granola, raisins, honey, and peanut butter.
Make a simple applesauce by combining four cups of chopped apples, a cup of water, and a half teaspoon cinnamon to a pot. Bring the mixture to a boil, reduce the heat to low, and cook for about a half hour, stirring occasionally. Sweeten with honey or maple syrup to taste.
Add crunch and sweetness to a chopped green salad, slaw, or grain salad.
Looking for a simple, yet decadent, treat? Pair apples with cheese.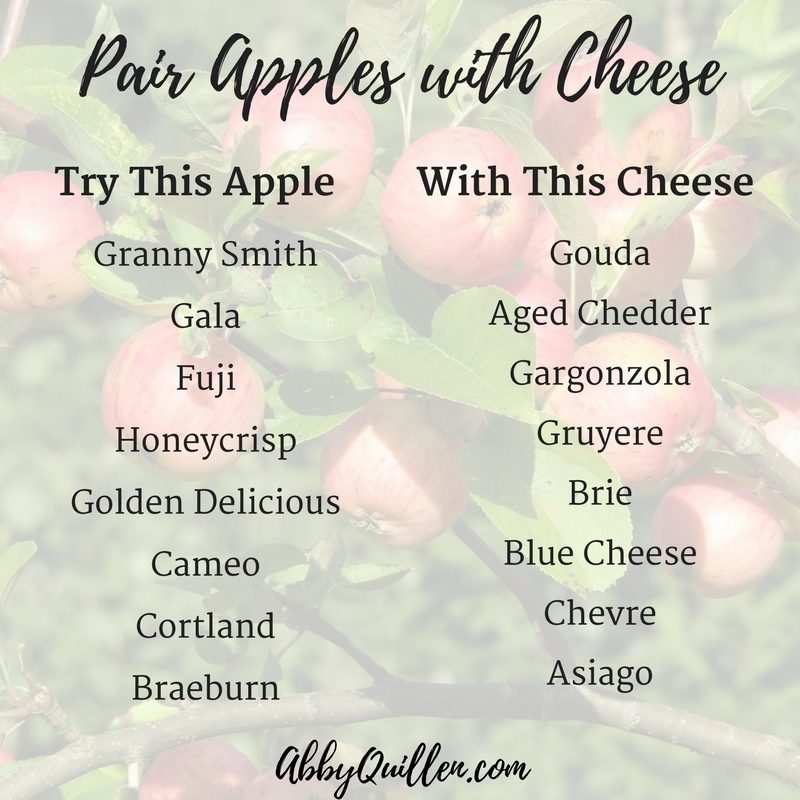 An Apple a Day
Fall is a perfect time to appreciate the humble perfection of sweet, crisp apples. Bursting with flavor and nutrition, apples are one of the healthiest foods you can eat.
Do you grow apples or have a favorite apple variety or recipe? I'd love to hear about it in the comments!
Save
Save
Save
Save
Save
Save
Save
Save
Save
Save
Save
Save
Save
Save
Save
Save
Save
Save
Save
Save
Save
Save
Save
Save
Save
Save
Save
Save
Save
Save
Save
Save
Save
Save
Save
Save
Save
Save
Save
Save
Save
Save
Save
Save
Save
Save
Save
Save
Save
Save
Save
Save
Save
Save
Save
Save
Save
Save
Save
Save
Save
Save
Save
Save
Save
Save
Save
Save