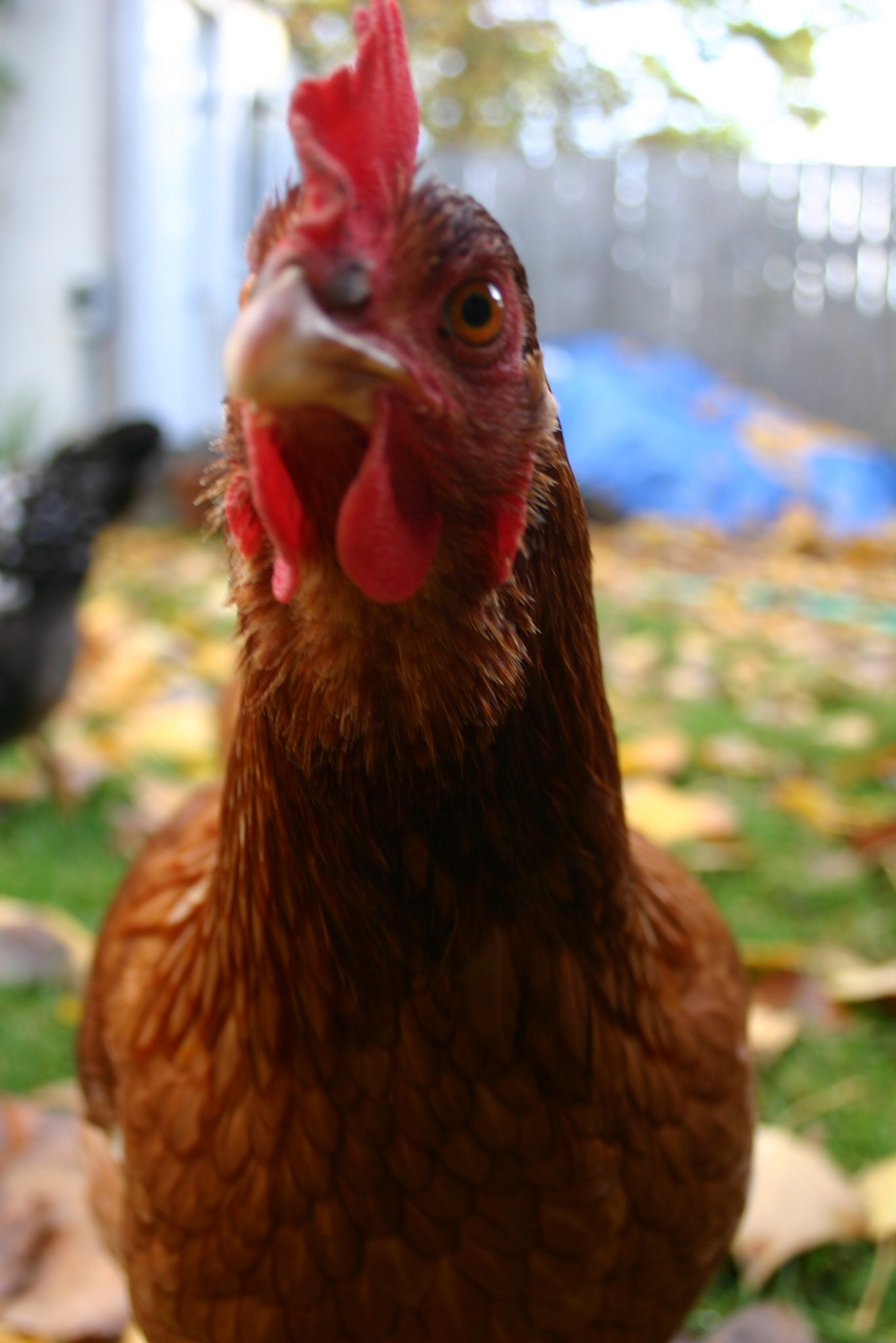 It's the first week of October and something is up with Emily. The hens usually wander around the yard together, pecking and scratching, but Emily is hanging out by herself. And she spends a lot of time sitting on the back step, staring into the sliding-glass patio door, crooning. When we're outside, she follows us everywhere, running around our legs. It almost seems like she wants to be petted.
On a Thursday morning, I'm out in the backyard stacking firewood, and I see Emily slip behind the concrete planter in front of the shed. She starts making a lot of noise.
When I go over to investigate, Emily runs out, and I see it … a perfect brown egg resting in the ivy. Our first egg! I want to call everyone I know to share the news.
We crack the egg open the next day, and can't believe how large and yellow the yolk is. We compare it to the organic free-range ones from the health food store. Emily's wins – no contest. Two days later she lays in the nesting box in the coop, and starts laying one each morning.
…
Chicken-keeping is uneventful for most of the rest of the month. Then the last week of October, we go to a friend's birthday party and get home around 10:00 p.m.  We forgot to close the chickens' gate before we left, so my husband grabs the flashlight and trudges outside. It seems like he's out there for a long time.
"How many chickens did we have today?" he asks, as he slides the door closed behind him.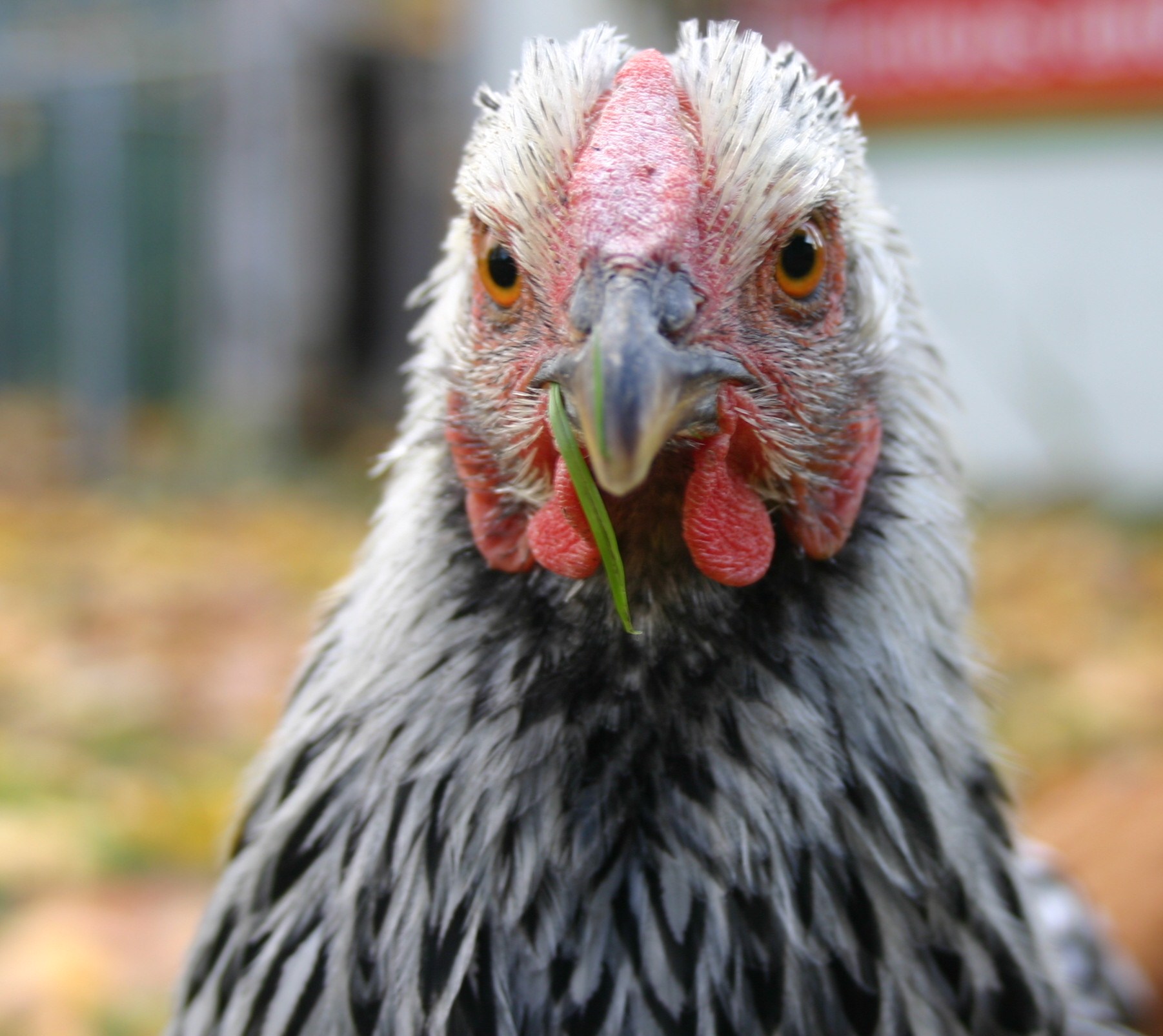 I laugh, but I can tell from the look on his face that something's wrong.
"Virginia's missing," he says.
I haven't been in the backyard since I let the hens out in the morning. But I'm sure I looked out and saw all of them around lunchtime. I grab the flashlight and race out to the coop. Sure enough, only three chickens are perched on the roosting bar. I drop to my knees and search underneath the coop. She's not there.
I circle the yard, swinging the beam of the flashlight across wet leaves, rose bushes, soggy grass, the tangle of tomato plants. No Virginia.
I return to the coop. Still just three chickens.
I repeat the same exercise at least four times.
Hens are predictable creatures. They march into their coops every night when the sun sets. That's what they do. Something has to be wrong. A raccoon attack is the first thing that comes to mind, but Virginia's too large for a raccoon to carry out of the yard without leaving at least some feathers behind. Maybe it was a hawk? Or did she get under or over the fence?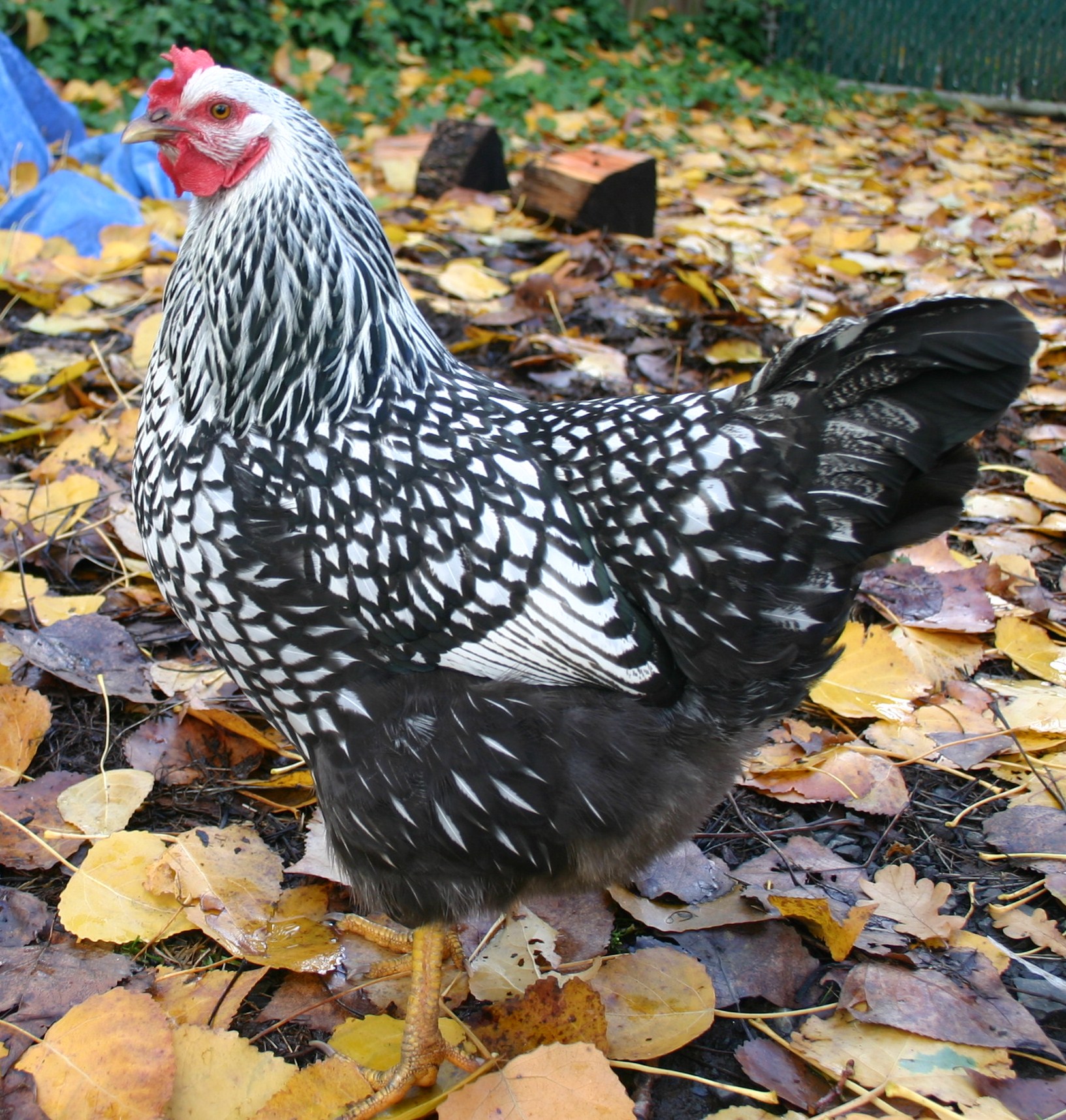 Finally we make ourselves go to bed, but I wake up several times during the night. At 3:00, I shake my husband. "Did you look under the bench?"
"Yes," he assures me.
I'm outside a few minutes before the sun is up, circling the yard again. When it's light, I stand on a planter and survey my neighbor's wooded lot, hoping to see a black and white hen wandering amongst the trees.
At 10:00 a.m., I'm out searching the yard yet again, but I'm starting to give up hope.
Then I hear a chicken clucking by the garden, and I realize there is one place we didn't look. Our yard waste bin – a large plastic garbage can provided to us for curbside recycling – is over there, overflowing with weeds and branches. I race over and pull the debris from it.
There's Virginia standing in a foot of dirty water, staring up at me. I heave the bin over on its side and she runs out. Her under-feathers are soaked and dirty, but otherwise, she looks fine.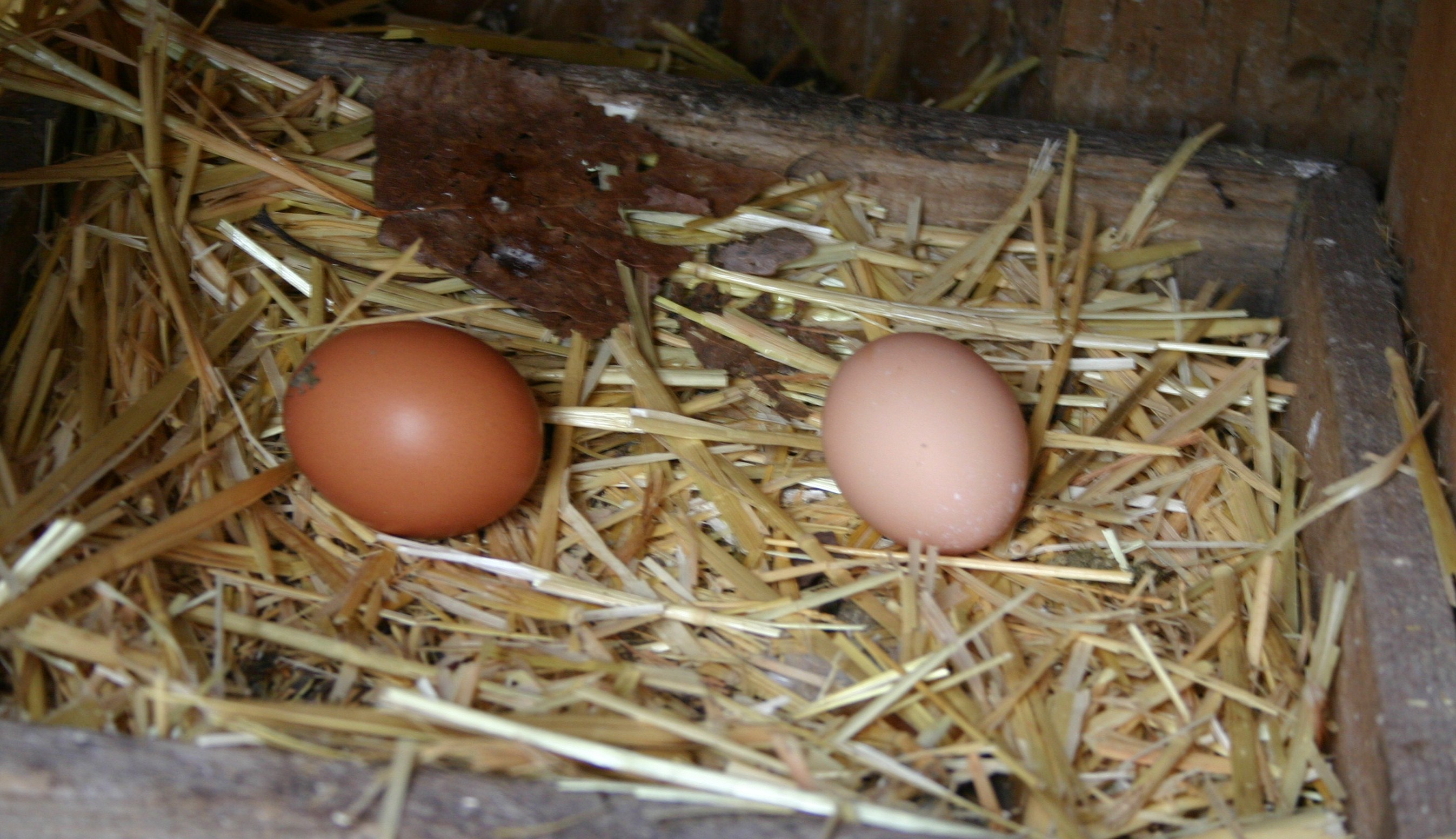 Within minutes, she's scratching and pecking at the ground as though nothing happened.
The next morning Virginia lays an egg in the nesting box. We're assuming that may be what she was doing in the bin. Her eggs are beautiful – a little smaller and lighter brown than Emily's.
We're getting 14 eggs a week now, and they're a delicious treat. But it's also nice to have all of our girls wandering around the yard together again.
New to the Hen Diaries? Read Weeks One, Two, Three, Four, Five, Six & Seven, Eight, Nine, & Ten, Eleven – Nineteen, and Our First Egg!.
Save
Save