Learn about some of the real-life people and events that inspired The Garden of Dead Dreams.
Keep reading for a behind-the-scenes look at the writing and editing process.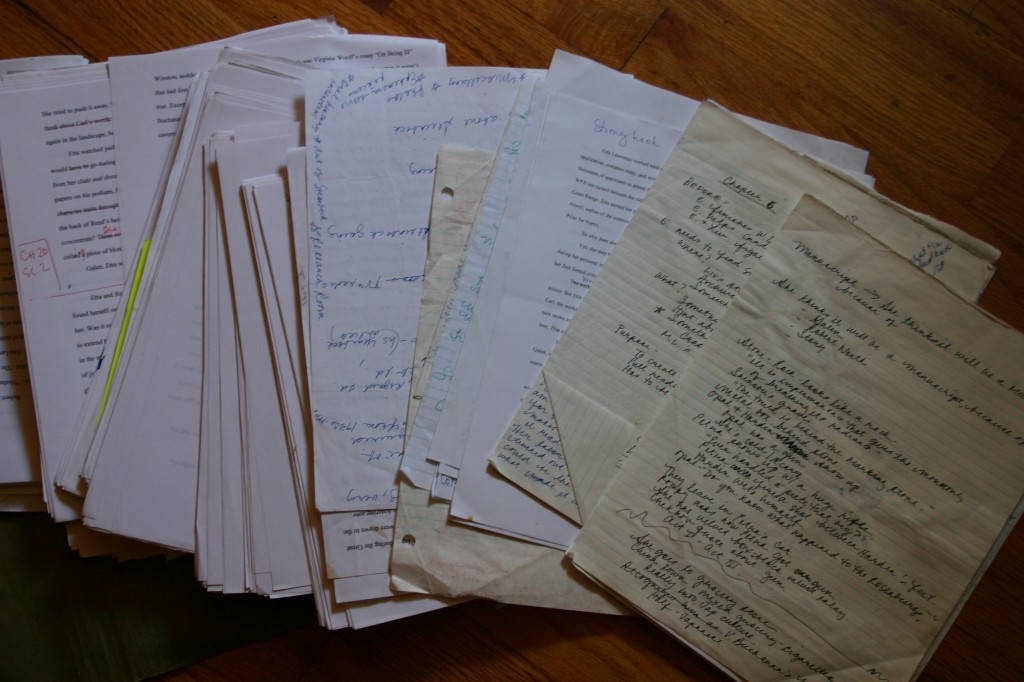 For the behind-the-scenes extras on my web site, I dug into the drafts, research, and notes that I've piled up over the years of writing The Garden of Dead Dreams. Publication and marketing feels like a fresh journey, so it's tempting to forget my already extensive relationship with this book. We go way back.
"Good writing is rewriting," according to Truman Capote. And I did a lot of that. So many drafts that I stopped counting. I've compiled quite a collection of notes, sketches, charts, and out-takes over those years!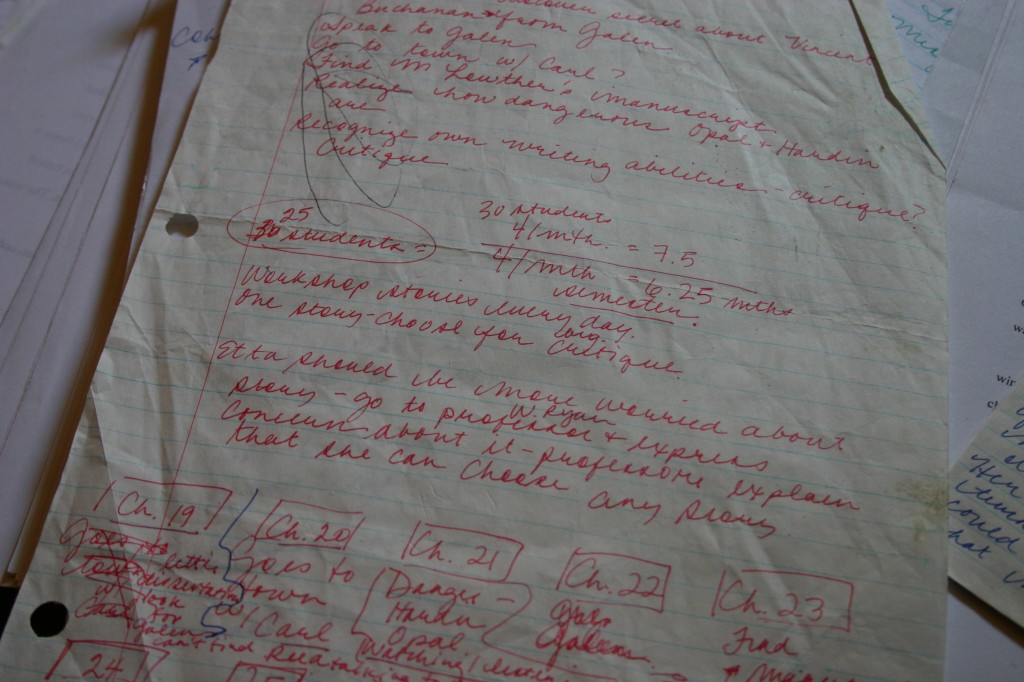 "A work of art is never finished, it is only ever abandoned," Valéry said. This is perhaps especially true of a debut novel. So how do you know when it's time to stop moving sentences around and changing words? Anne Enright writes that she knows when a book is done when she "can't look at it without throwing up." I knew The Garden of Dead Dreams was ready for an editor when I could read a paragraph, then an entire chapter, without changing anything.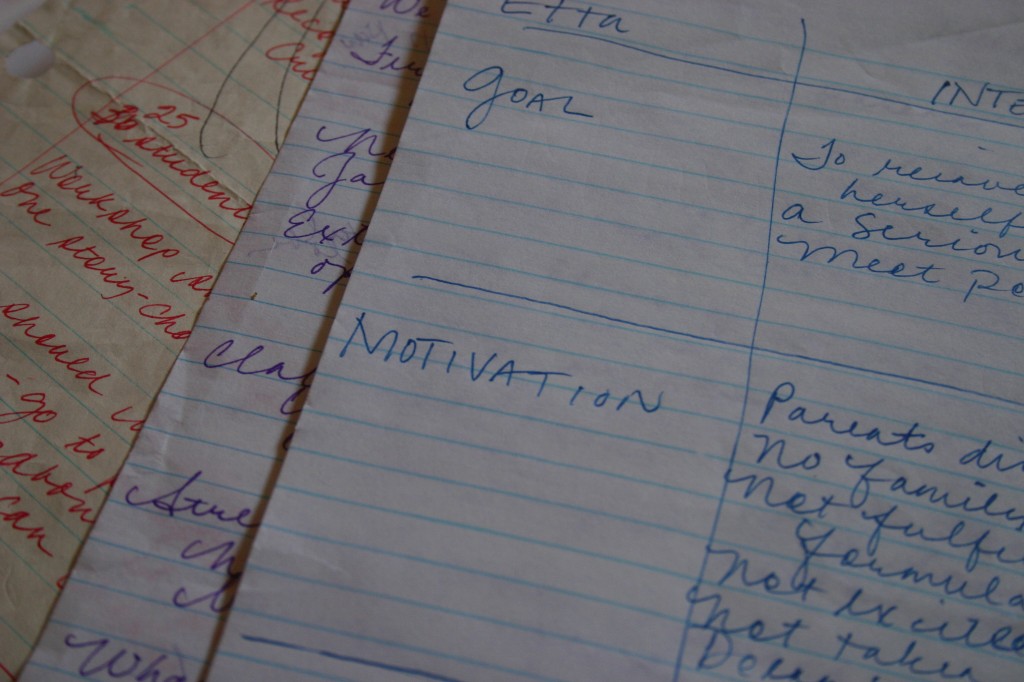 Now that the book has become less of a living document, it's strange to look back over my notes and see its tentative beginnings — one of the plot twists fleshed out in a block of free writing, the first sketch of a character who now seems as real as my own family.
I'd already written two novels (which will likely never see the light of day) when I embarked on The Garden of Dead Dreams, so I was vaguely familiar with the pains and delights of the process, which Gwendolyn Brooks describes as "delicious agony." I agreed more with George Orwell at times, who said "Writing a book is a horrible, exhausting struggle, like a long bout of some painful illness. One would never undertake such a thing if one were not driven on by some demon whom one can neither resist nor understand."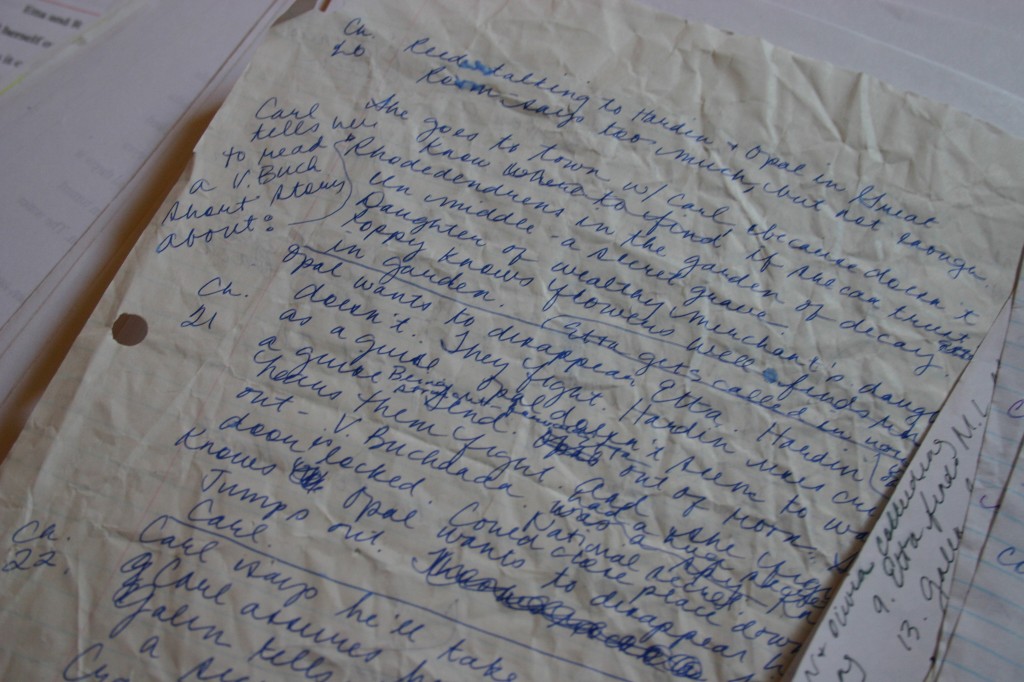 But here I am a thousand miles later feeling like I've just taken the first tiny step in my career as an author. While I help The Garden of Dead Dreams toddle into the world, I'm finishing up the first draft of my next novel and will be revising again soon. I hope to condense the revision process considerably this time.
Save