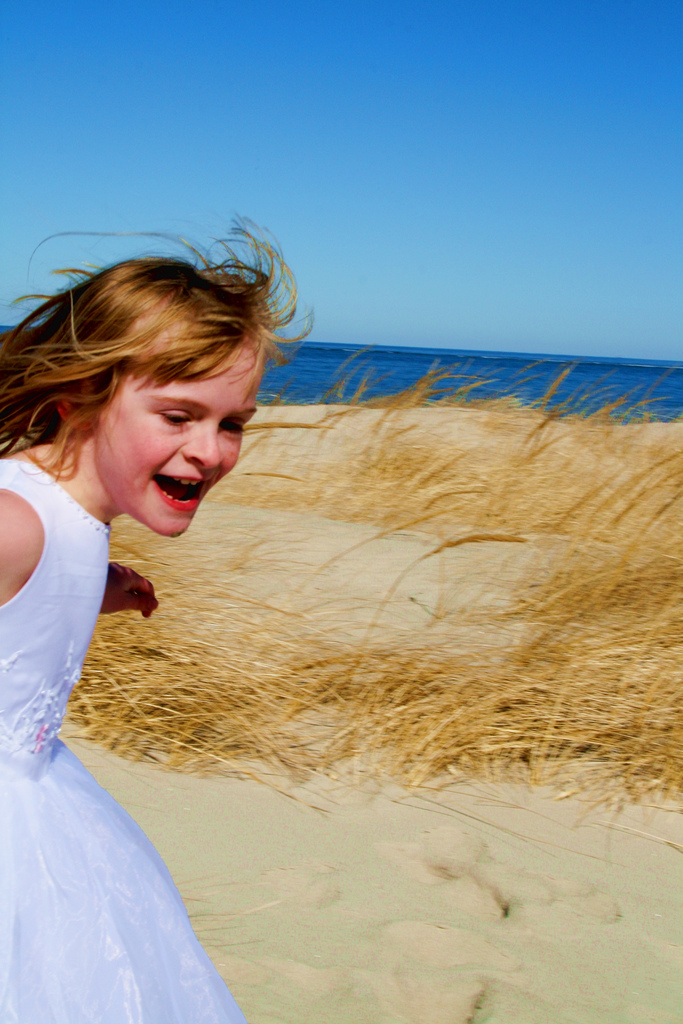 Is depression a disease of modernity? That's what Dr. Stephen S. Ilardi, a clinical phsychology professor at the University of Kansas, argues. According to Ilardi, depression was almost unheard of in traditional aboriginal cultures, and the depression rate in 1900 was around one percent. Yet today 23 percent of Americans will suffer major depression during their lifetimes, and the number is increasing.
Depression can be a crushing, debilitating disease. Ilardi, who works with depressed patients, writes that it "robs people of their energy, their sleep, their memory, their concentration, their vitality, their joy, their ability to love and work and play, and—sometimes—even their will to live." And unfortunately, despite the hope and hype of the last few decades, the majority of patients who are clinically depressed do not find lasting, permanent relief with anti-depressant medications.
Frustrated by the failure of current treatments, Ilardi poured through voluminous research looking for what might be psychologically toxic about our lifestyles and came to the conclusion that, "Our bodies were never designed for the sleep-deprived, poorly nourished, frenzied pace of twenty-first century life." In Ilardi's book The Depression Cure: The 6-Step Program to Beat Depression Without Drugs, he outlines six lifestyle changes, which he says have helped a great number of his patients beat depression. And he's convinced that the following program will help everyone  – depressed or not.
1. Physical Exercise
According to Ilardi, it takes a surprisingly low dose of exercise to fight depression. In one study just 30 minutes of brisk walking three times a week relieved depression as well as Zoloft in the short-term and better in the long term.
2. An Omega-3 Rich Diet
Our ancestors consumed Omega 3's and Omega 6's in roughly equal measures. Omega 6's promote inflammation; Omega 3's are anti-inflammatory and the building blocks for our brain tissue. According to Ilardi, "In the past century, our dietary balance of omega 6's and omega 3's has shifted so far out of balance that it now stands among Americans at 16 to 1 … it has a profound implication for our physical health and unfortunately for our psychological well-being as well."
Ilardi recommends that people consume more  nuts, fish, and vegetables and less processed food for long-term prevention and treatment of depression. But he says a high dose of Omega 3's can help severely depressed patients restore their balances more quickly; he suggests about 1,000 of EPA a day (usually about 6 capsules).
3. Engaging Activity
Depressed people often have a tendency to "ruminate", or brood and dwell on negative thoughts. Ilardi says we are hard-wired to mull things over and that can be a good thing, but it becomes toxic if we let it go on to long. He advises that people consciously notice when they're ruminating, and make a decision to redirect their attention to an engaging activity after a set amount of time. He suggests conversation (about another topic), social activity, reading, or going online, but cautions against watching television, warning that it's not mentally engaging enough to distract us.
4. Natural Sunlight
Ilardi says natural sunlight , which can be 100 times brighter than any sort of indoor lighting, is where we're designed to spend most of our time. We have specialized light receptors in the back of our eyes, which control the biological rhythms in our brains. So when we don't get outside enough, our body clocks can get out of sync. Ilardi says bright outdoor lighting can have an instant short-term anti-depressant effect and a more lasting effect within seven days.
5. Ample Sleep
Ilardi points out that sleep disturbances or deprivation precede depression in about 85% of patients. He says that although we all need about eight hours of restorative sleep a night, the average American only gets about six and a half hours. He advises that people go to bed at the same time every night and turn off overhead lights and screens at least an hour before bed.
6. Social Connection
In an interview, Ilardi said:
When anthropologists spend time with aboriginal peoples, one of the very first things they almost always comment on is that these are folks who spend so much time with their loved ones that they almost have no concept of privacy the way we do. I tend to think that is the default setting for the human brain and human psyche. I believe it's time that we start living as Americans as if relationships are the things that matter to us the most, not  our achievement, not our possessions, not our money.
You can listen to that interview with Dr. Stephen S. Ilardi on The People's Pharmacy here.
(If you liked this post, you may be interested in Is Knitting Better Than Prozac? about Dr. Kelly Lambert's research.)
What do you think about Dr. Ilardi's lifestyle approach to preventing and treating depression?

Save