If you read Stay Well: 5 Winter Immunity Boosters and stocked up on garlic, lemons, ginger, elderberry, and miso, you might be looking for some recipes. Here are 4 of my favorites for the cold and flu season.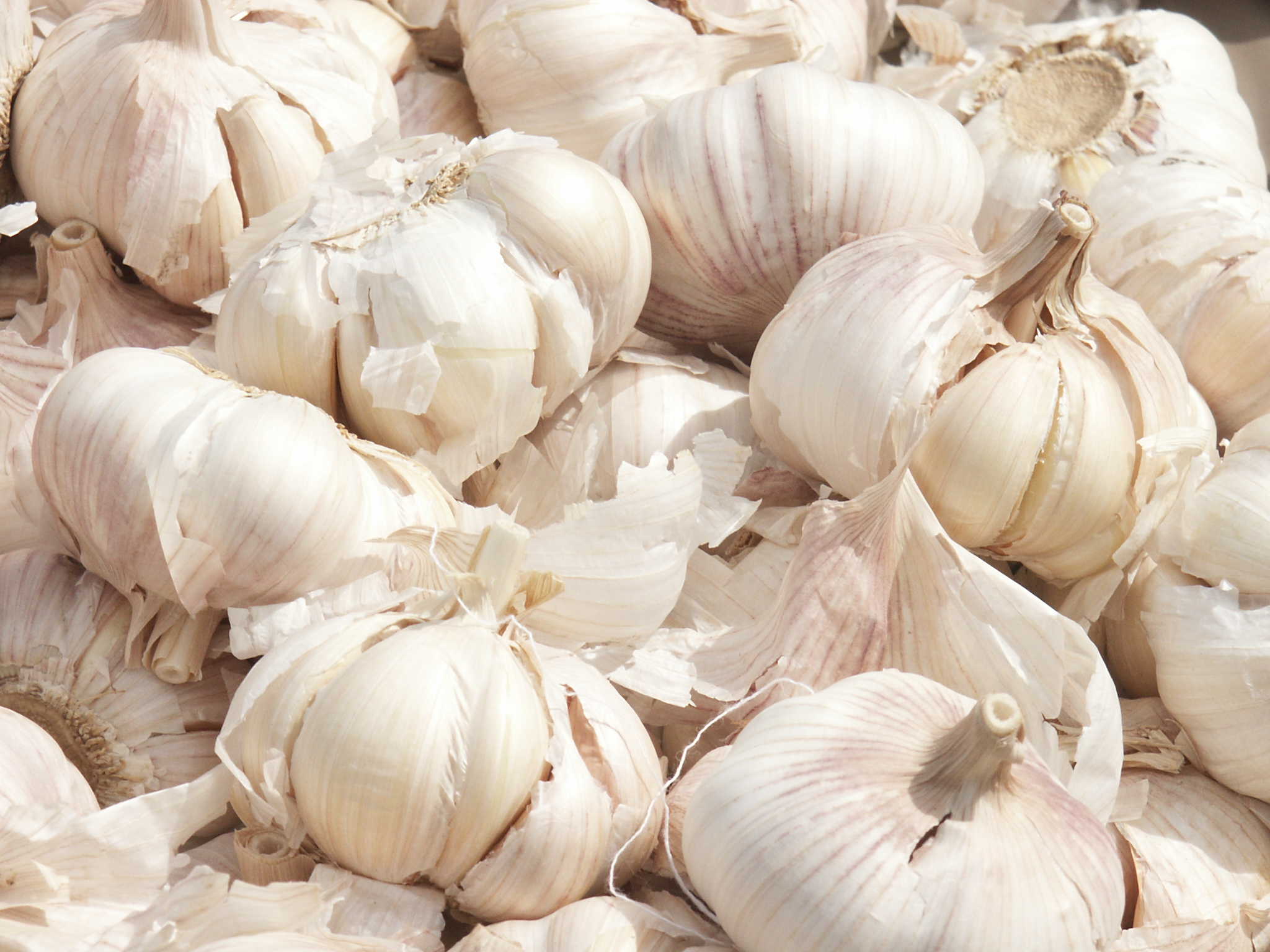 Lemon and Garlic Quinoa Salad
(Adapted from Feeding the Whole Family by Cynthia Lair.)
Salad
1 c. dry quinoa
1/2 tsp. sea salt
1 and 3/4 c. water
1/2 c. chopped carrots
1/3 c. minced parsley
1/4 c. sunflower seeds
Dressing
4 cloves garlic, minced
1/4 c. freshly squeezed lemon juice
1/4 c. extra virgin olive oil
1 to 2 tbl. tamari or shoyu
Rinse quinoa and drain. Place rinsed quinoa, salt, and water in a pot. Bring to boil, reduce heat to low, cover, and simmer 15 to 20 minutes until all the water is absorbed. Let stand for 5 to 10 minutes uncovered, then fluff with a fork. Place quinoa in a large bowl. Add carrots, parsley, and sunflower seeds. Mix. Combine dressing ingredients and pour over quinoa. Toss. Serve at room temperature or chilled.
Hot Ginger Garlic Lemonaid
2 cloves garlic
1 tbs. grated ginger root
Juice of one freshly-squeezed lemon
Honey, to taste
Hot water
Put ginger root in a tea ball or tea bag. Place garlic, lemon juice, honey, and tea ball or bag in your favorite coffee mug. Pour hot water in. Cover and steep. Drink very hot.
Miso
(Very loosely adapted from Feeding the Whole Family by Cynthia Lair.)
3 inch piece wakame
4 c. water
4 tbs. light or mellow unpasteurized miso.
2 scallions, thinly sliced, for garnish
Any or all of the following
1 potato
1 carrot
1/2 c. chopped bok choy
5 sliced shitake mushrooms
1/4 lb. firm tofu, cut into cubes
A handful of immune boosting herbs – astragalus, echinacea root, dandelion root, or burdock root.
Soak wakame in small bowl of cold water for 5 minutes. Put herbs in a large tea ball or bag.
Put water (and potato, carrot, and herbs if using) into a pot and bring to a boil.
Tear wakame into pieces, removing the spine. Add wakame to soup. Lower heat, cover pot, and simmer 15 to 20 minutes, until vegetables are tender. Near the end of the cooking time, add mushrooms, bok choy, and tofu cubes if using, and let simmer a few minutes more.
Remove soup from stove. Dissolve miso in a little warm water. Remove tea ball or bag. Add miso to broth. Stir well. Ladle into bowl and add scallions for garnish.
Elderberry Syrup
(From Rosemary Gladstar's Family Herbal.*)
1 c. fresh or 1/2 c. dried blue elderberries*
3 c. water
1 c. honey
Place berries in a pan and cover with water. Bring to a boil, reduce heat, and simmer for 30 to 45 minutes. Smash berries. Strain mixture through a fine-mesh strainer and add 1 c. honey, or adjust to taste. Bottle the syrup and store in the refrigerator. It keeps for 2 to 3 months.
*Make sure you use blue elderberries, not red ones. Never eat elderberries that have not been cooked first.
Save
Save