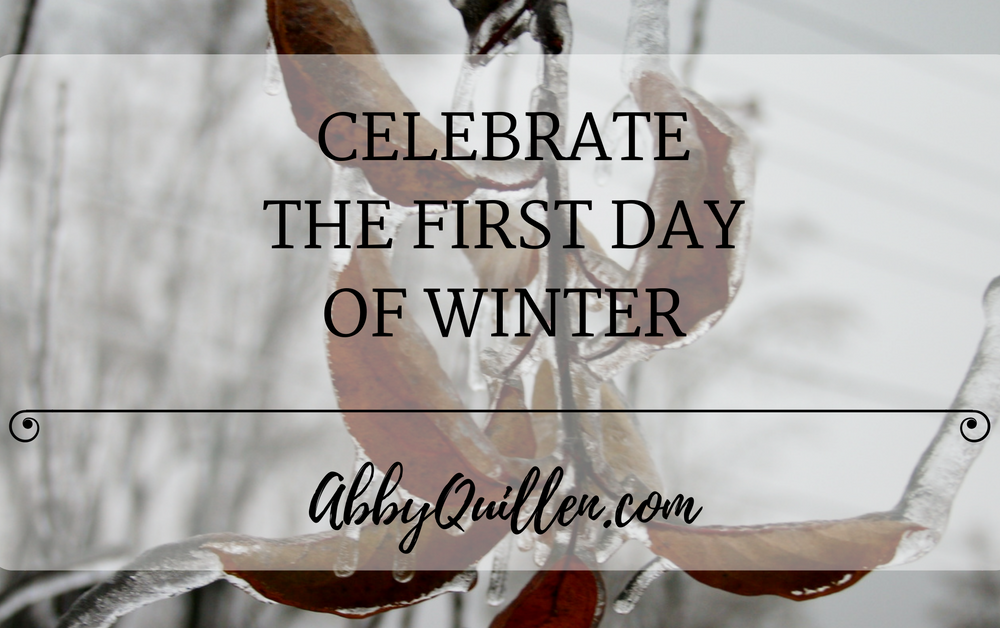 Winter made itself known here in Eugene, Oregon last Wednesday when an ice storm brought down massive trees and power lines all over town. Our power went out around eight that evening, and we could hear branches crashing down outside as freezing rain poured down. Fortunately, the boys were gleeful as they happily scampered around looking for flashlights and singing about the black out.
The rain had stopped by the next day, and we stayed warm (although a tad stir crazy) that morning around the fire. We took a walk around our neighborhood and surveyed the damage, then we drove to the market for lunch.  Amazingly, the streets weren't icy, despite thick ice on the trees. We weren't the only ones looking to escape a dark house; we ran into lots of friend comparing storm damage and charging laptops and cell phones. By early evening, our power came back on. Unfortunately, a lot of our friends and neighbors experienced much worse; a few are still waiting for the power to return six days later.
Oh, winter, she has some lessons for us, doesn't she? The older I get, the more I'm learning to heed winter's whisper to slow down and rest more this time of year. But I'm sure glad brighter days are coming! Today is the shortest day of the year in the winter hemisphere, and it's the perfect time to celebrate the return of more light.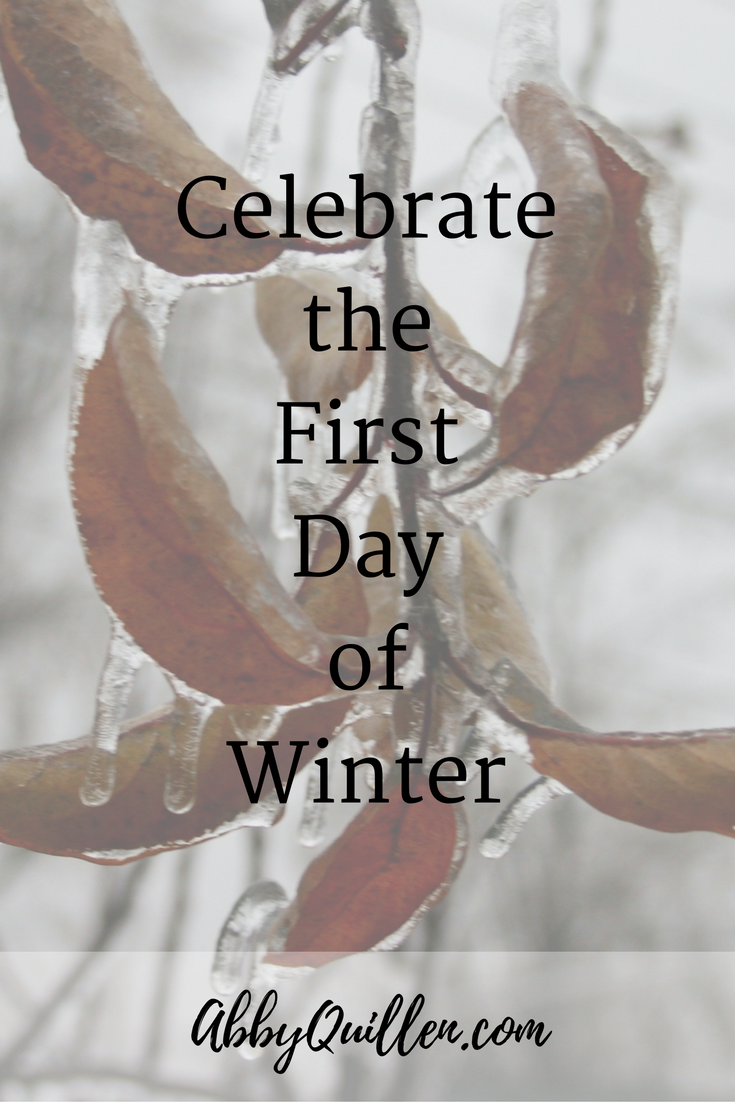 Let's face it, most of us don't need another thing to do this time of the year. But celebrating the first day of the season can be fun for kids and adults. Simple tends to be best, especially if you're busy with other holiday planning. Here are some easy ways to celebrate the solstice:
Decorate the house with evergreen boughs, pine cones, candles, mistletoe, or whatever symbolizes winter in your family.
Read books about the seasons. Some fun winter children's books are: The Winter Solstice by Ellen Jackson; Stella, Queen of the Snow by Mary-Louise Gay; The Big Snow by Berta Hader; The Snowy Day by Ezra Jack Keats; A Kitten Tale by Eric Rohmann; Snow by Cynthia Rylant; Winter is the Warmest Season by Lauren Stringer; and Owl Moon by Jane Yolen.
Go for a nature walk or go cross-country skiing, and enjoy the winter scenery.
Watch the sun rise and set.
Make a seasonal feast, with foods like beets, winter squash, potatoes, onions, kale, and cabbage. Eat by candlelight.
Turn off the lights after dinner, light some candles, and reflect on the darkness. (My family got a brief reminder of how long and dark winter nights were before electric lights. People experienced winter much differently then.)
Share one thing you've lost and one thing you've gained over the past year.
Bring an evergreen bough inside and make it into a wishing tree. Secure the bough in a bucket with rocks. Cut leaves out of green construction paper, and have each person write down a wish for the coming year on a leaf. Punch a hole in each leaf and hang them on the wishing tree with yarn or ribbon. If you don't want to make a wishing tree, you can simply hang your wishes on the Christmas tree if you have one.
Sit around the fire and tell stories about your best and worst holiday memories.
Wishing you a happy winter solstice and a merry Christmas next week if you celebrate!
Save
Save