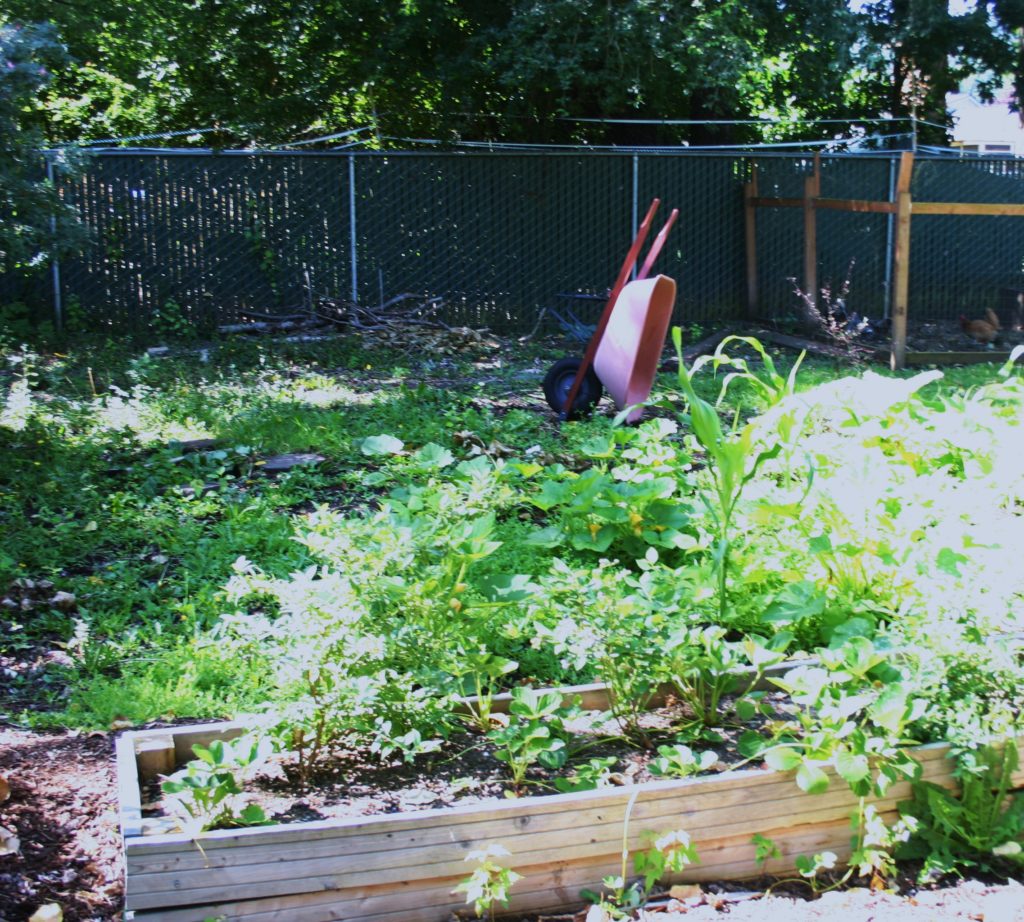 Oh hello there, come on in. Do you want to see the garden? That's what I'd say if you stopped by today — even if you happened to be selling magazine subscriptions, educational materials, or hand woven baskets. Oh yes, everyone ends up out in the garden munching on plump snap peas and tender butter lettuce, watching zucchini grow before their very eyes. It's all I can do not to gush about these bursting beds twenty-four hours a day. (Sorry, friends.)
So come on back. Check out the sun-dappled chard and the lettuce forest. Marvel at the sheer ambition of hop plants and the audacity of fennel. Learn from the sunflowers, who turn their faces to follow the sun all day.
Despite the scarcity of corn and the abundant weeds, my Three Sisters bed is bringing me constant delight. "Look at all the squash we'll have!" I proclaim daily as I count all of the bright yellow flowers dotting the spiky vines. We're already eating zucchini nearly every day. (Can you see the excitement on my sons' faces?)
Come, let me show you how the bean tendrils wrap up the ears of corn. It's better than television, I tell you.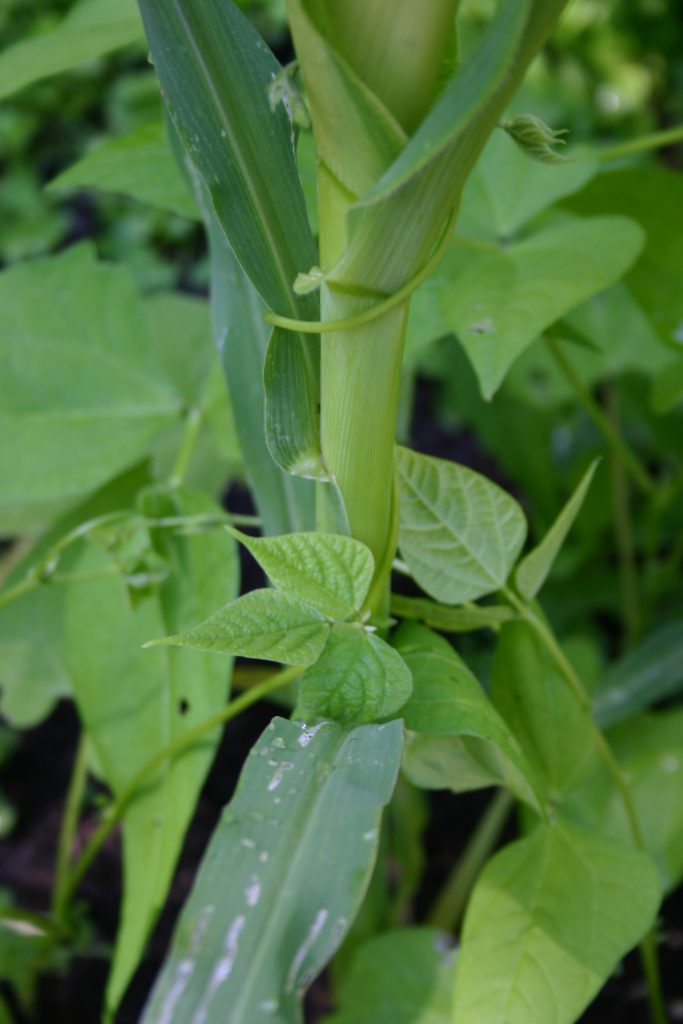 What's that, you need to go now? I wish I could send each of you off with armloads of lettuce, beets, and peas. (I'm sure my sons would insist you take a zucchini or two.) But alas, I'll invite you back soon.
How's your garden growing? I'd love to hear about it in the comments.
Save
Save