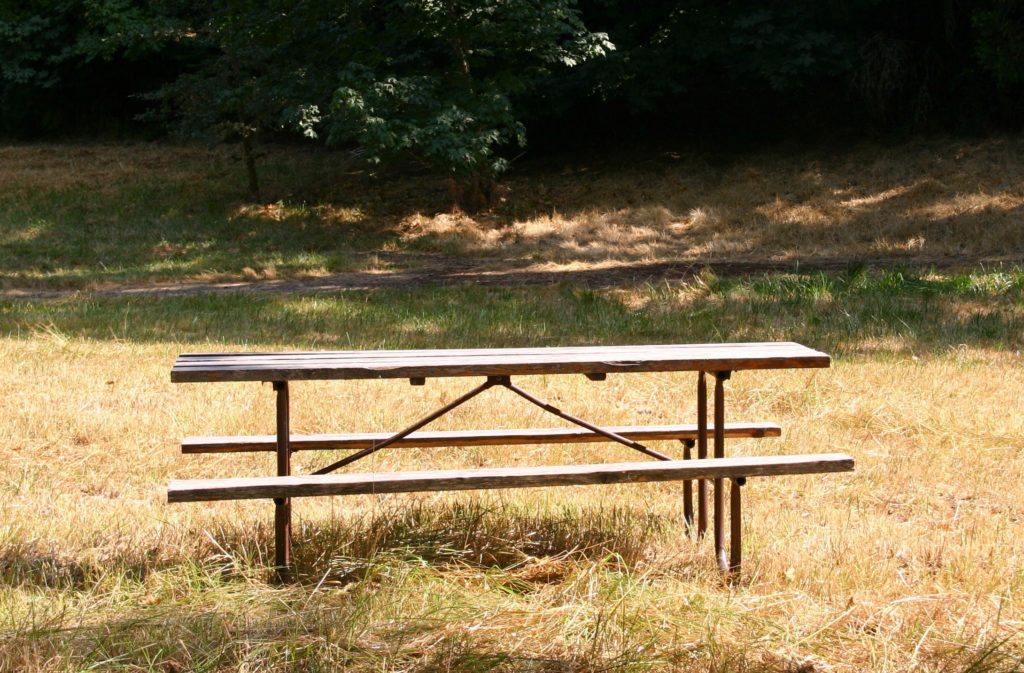 My husband and I recently achieved the pinnacle of our domestic lives together. We cleared the counter in our laundry room. It was like jumping into a time machine back to the spring of 2008 just before we became parents. Apparently that's when we last had time for organizing. Handouts from our birthing classes and congratulations-on-the-new-baby-cards mingled with mail, tools, broken toys, and bits of wayward debris. This tucked-away rubbish pile enabled the rest of the house to look relatively tidy and clutter-free. But occasionally one of us would have to suit up and traverse into this danger zone to try to find something. So finally we spent a morning sorting and shredding, recycling and organizing . . . and we unearthed a glistening, white counter.
As we gazed it, the inevitable question arose: what should we put on it? The bill file? The laundry detergent? Cleaning supplies?
Then, it occurred to us.
Nothing.
If we left the counter empty, we could actually use it for folding laundry, brewing beer, or making crafts. For activities, rather than stuff.
I'm in love with our empty counter. I feel happy every time I see it. So I've been on a mission lately to empty tables. My desk. The table in my office. The kitchen table and counters. They're not always empty, of course. There's nothing I love more than a table full of food or craftiness. But empty is their default state. And when they're full, they are intentionally so, because someone's using them.
I've taken this empty-table approach into my working life as well. Working at home means maneuvering around the clamor of family life, which is the best and hardest part of it. When I sit down to work, I have to focus regardless of what's going on in the wider world of my household. I've found it immensely helpful to take a few moments to empty my table, so to speak, by focusing on my breath and clearing away any mental clutter before I dig into my work.
Now, if my husband and I can just tackle the garage.
Have you discovered any household tips or tricks that make you happier? Leave me a comment. I'd love to hear about them.
Save