My kids start counting down to Christmas the day after Halloween. I know they're not alone. Many of us have an eye on the calendar this time of year (some with glee and some with a nervous glance at the to-do list). A Christmas countdown calendar is a great way to give you and your family a visual reminder of how many days are left before December 25.
A few years ago, my family started a kindness countdown tradition, and it's become one of my favorite parts of the season. The holidays can get a tad overly focused on receiving. (Sorry about the 10-page list from our house, Santa.) Random acts of kindness put a little more of the focus on giving.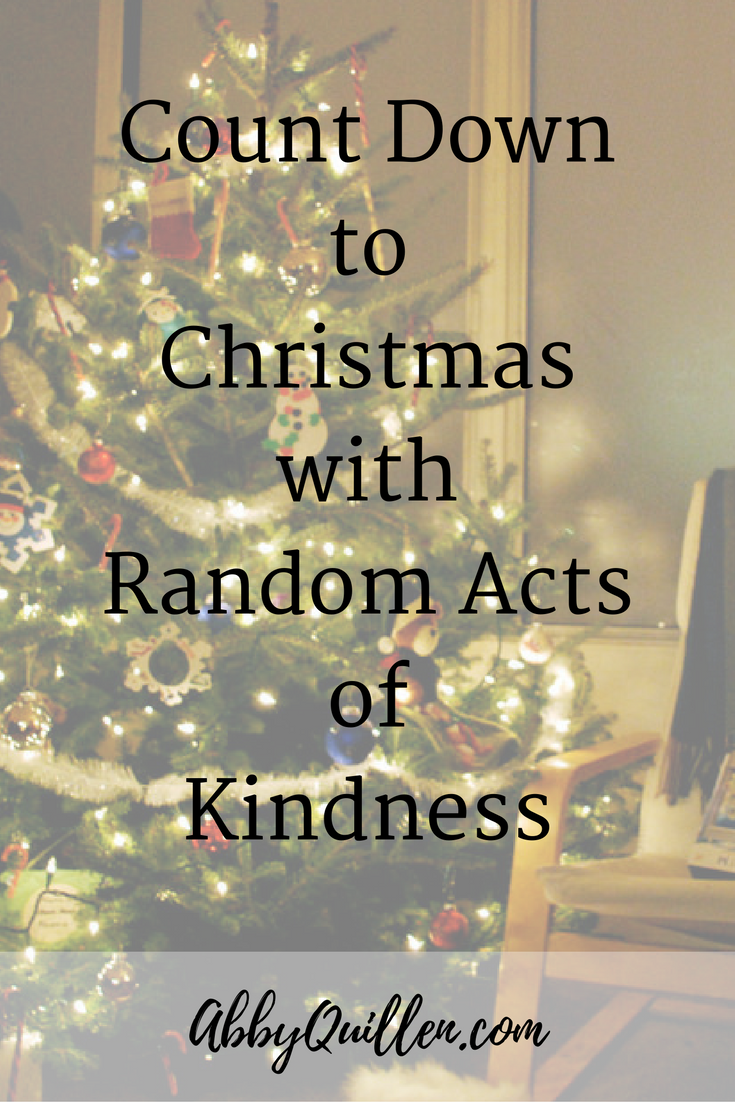 This season is stressful enough, so my family sticks with simple, inexpensive acts of kindness. But we hope they make a difference to someone's day. Here are a few of my favorites:
Picking up trash around our neighborhood
Leaving $5 in a library book for a stranger to find
Paying for a stranger's coffee
Taping a dollar to a random vending machine
My kids aren't always thrilled about every activity. But I try to make it fun, and they usually get into the spirit of it.
Random acts of kindness aren't entirely selfless. It feels great to go out in the world and do some good.  Researchers have found that volunteering and doing small acts of kindness actually improve the health and well being of the giver.
Want to take part? Feel free to use our Holiday Kindness Countdown and/or download and print my 2017 Christmas Kindness Calendar (link). Don't feel like you have to do everything on the list. Pick and choose what resonates, or come up with your own random acts of kindness for the holidays.
Kindness is contagious. A person is more likely to give when he or she sees someone else giving. Share your random acts of kindness on social media, and more people may get excited about adding kindness to their holiday traditions. Use the hashtag #holidayRAK, and we can follow along.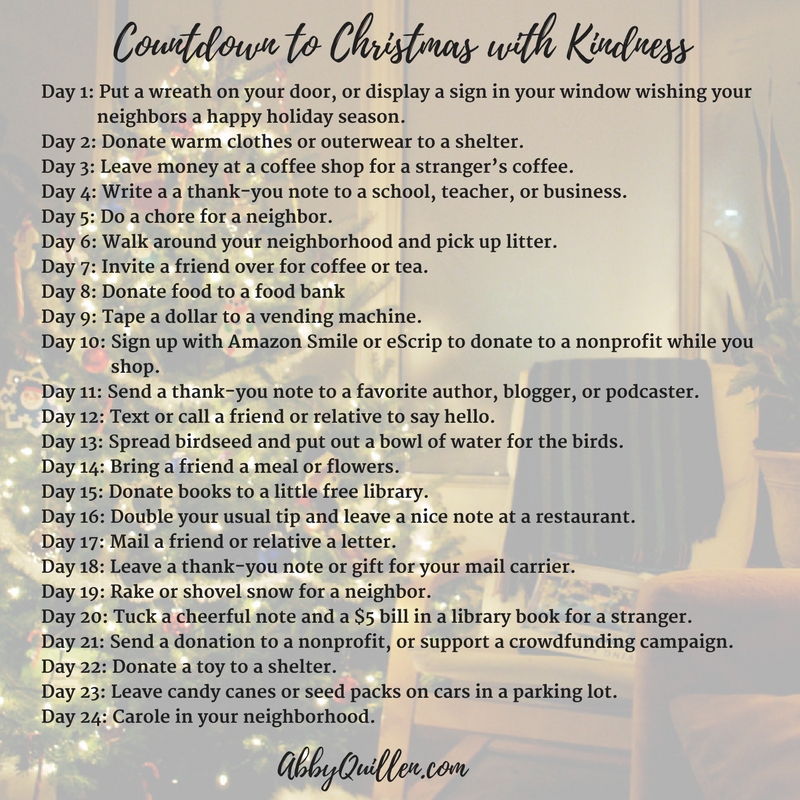 Download and print a 2017 Christmas Kindness Calendar
(Editor's note: This is an updated version of a post originally published December 1, 2016)
Save