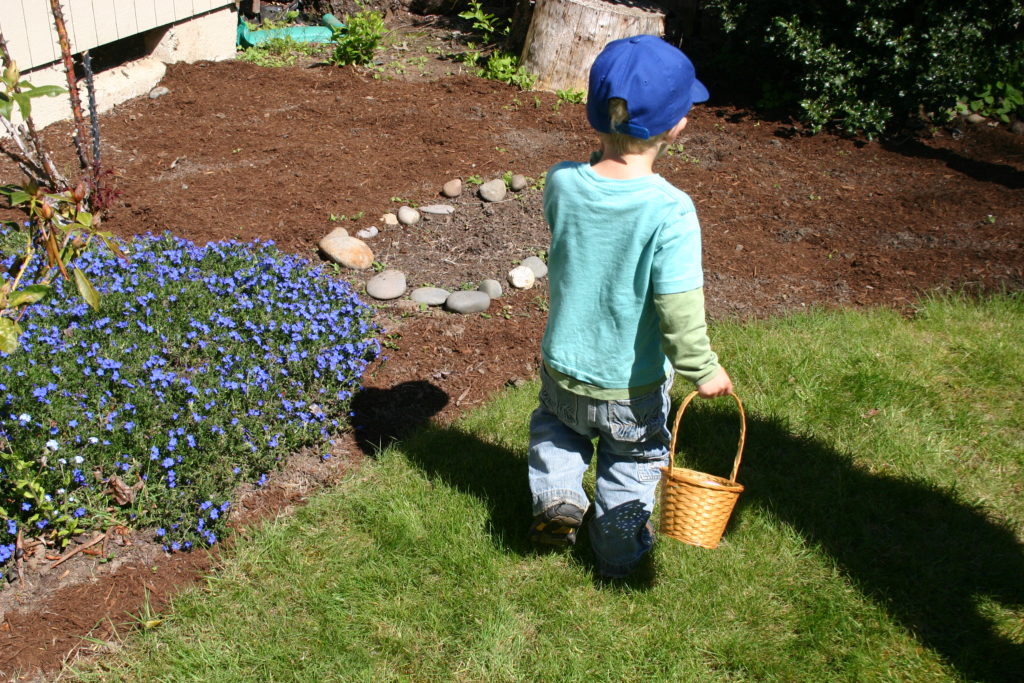 Finally . . . the first day of spring is almost here! Here are some simple ways to celebrate.
Explore
Go on a hike and identify wildflowers if some are sprouting in your area. Or visit a local farm and see if you can get a glimpse of calves, lambs, or chicks in the barnyard.
Play
Fly a kite. Or make dandelion or clover chains and wear them as spring crowns.
Gather
Hunt for spring flowers, cherry buds, egg shells, a bird's nest, and other signs of spring. Decorate the house with crocuses, daffodils, tulips, or dandelions.
Observe
Watch the sun rise and set. (You can find out what time it will rise here.)
Plant
Sow seeds. Have each family member pick a favorite flower to plant. Designate a special garden, and make a ceremony of it.
Read
Check out this list of novels "where the characters blossom and where there is hope in the midst of struggles, like flowers on bare branches."
And don't forget about the kids. Check out some of my family's favorite spring picture books:
Spring: An Alphabet Acrostic by Steven Schur
Spring by Ron Hirschi
Home for a Bunny by Margaret Wise Brown
We also enjoy reading aloud from The Spring Equinox: Celebrating the Greening of the Earth by Ellen Jackson.
Eat
Make a spring feast with the first crops of the season. Dandelion leaves, steamed nettles, and asparagus are delicious spring greens. Other traditional spring foods include eggs, ham, and sweets. Eat outside if weather permits, or have a picnic on a blanket in the living room.
Make
Attract birds to your yard by making these easy Audubon-approved bird feeders out of peanut butter and bird seed.
Or create your own traditions to welcome spring this Thursday.
Resources for seasonal celebrations:
The Artful Spring by Jean Van't Hul
Ceremonies of the Seasons by Jennifer Cole
The Spring Equinox: Celebrate the Greening of the Earth by Ellen Jackson
Together: Creating Family Traditions by Rondi Hillstrom Davis and Janell Sewall Oakes
The Creative Family by Amanda Blake Soule
Do you have plans or ideas for how to celebrate spring this year? I'd love to hear about them in the comments.
Save