Want to downsize your plastic use, but not sure where to begin? Plastic wrap (also called cling wrap, clingfilm, or plastic film depending where you live) is a great place to start. Keep reading to learn why and how to say goodbye to plastic wrap by making a simple, eco-friendly alternative.
Plastic Wrap May Contain Endocrine-Disrupting Chemicals

Plastic wrap is a cheap, easy, and convenient single-use plastic, and millions of Americans use it regularly. Have you noticed plastic wrap isn't as clingy as it used to be? That's not your imagination. More than a decade ago, manufacturers switched from using polyvinyl chloride (PVC) to low density polyethylene (LDPE) for household plastic wrap products because it's considered safer.
The old plastic wrap made with PVC contained compounds called pthalates. When food was covered by plastic wrap for long periods or microwaved in it, pthalates leeched into food. That's a problem because pthalates are endocrine disrupting chemicals that are linked with genital abnormalities in fetuses and neurodevelopmental problems in children. Moreover, in animal studies, they've been linked with early onset of puberty, low testosterone levels and sperm counts in males, and other hormonal and reproductive problems.
Breathing a sigh of relief that plastic wrap is no longer made out of PVC? Not so fast. Preliminary studies suggest LDPE may also leach a number of chemicals. More studies are needed. Moreover, the plastic wrap used in your grocery store deli and meat section isn't the same plastic wrap you buy for home use. It's called "food service film," and it's still made out of PVC. You'll notice it's clingier than the home product, which is a sign it contains a plasticizer.
While pthalates have been removed, some plastic wraps may contain a endocrine-disrupting chemical called diethylhexyl adipate (DEHA). DEHA is known to leech into foods, especially high-fat foods such as cheese and meats. DEHA has not been tested for its effects on humans, and it's been linked to liver tumors in rats.
Plastic Wrap is Polluting the Oceans

When it comes to plastic wrap, the health of all ecosystems are at stake because single-use plastics are contributing to a what the Director for Ocean at UN Environment has deemed "a planetary crisis."
About half of the 350 million tons of plastic produced globally every year are single-use plastics. Single-use plastics are:
Designed to be used once
Non-renewable
Non-recyclable
Non-biodegradable
Made of potentially toxic materials
When single-use plastics sit in landfills, they leak toxic chemicals into the groundwater. Worse, 32 percent of plastic packaging never makes it to a landfill or recycling plant. Instead, it flows into the oceans, where it causes devastating effects to ocean life.
We've gotten used to the convenience of single-use plastic, but in most cases, there are effective alternatives. For instance, you can say goodbye to plastic wrap forever by making reusable food wrap. Bonus: the process is simple and requires only a few supplies.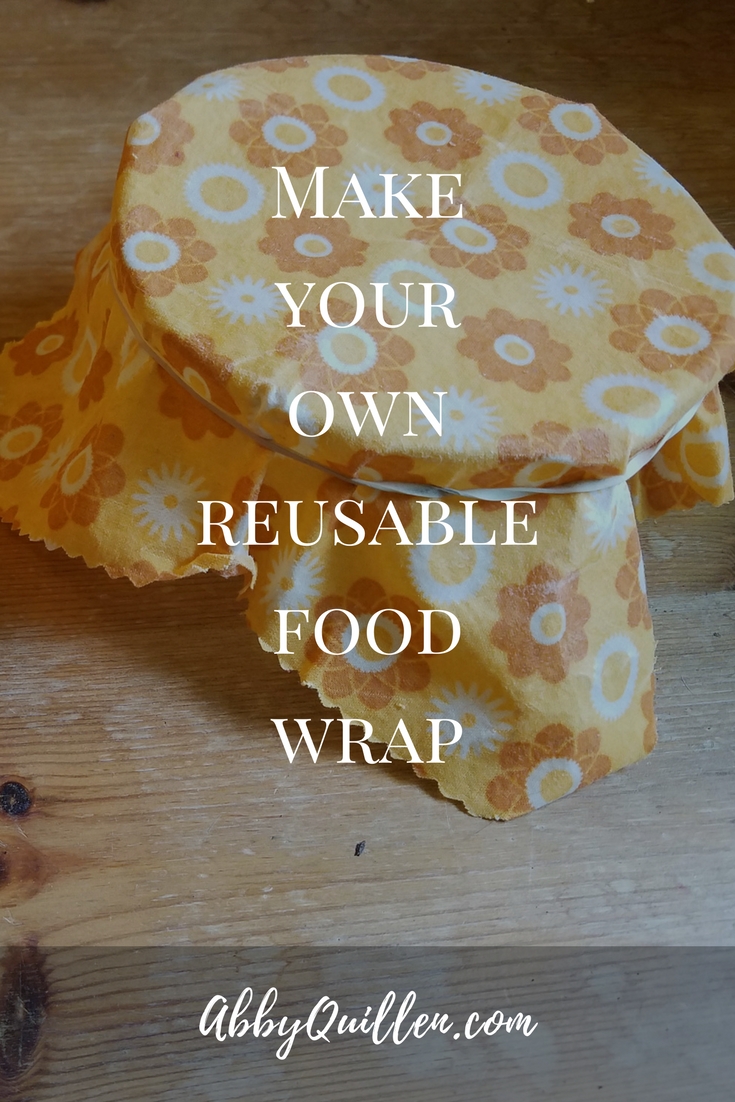 How to Make Your Reusable Food Wrap
Let's get started!
Gather these supplies:
100% cotton cloth
Pinking sheers (scissors that cut a zigzag edge to prevent fabric from fraying)
Beeswax beads (buy at a local craft store or online)
Baking sheet
Parchment paper
Kitchen tongs
Clothes hanger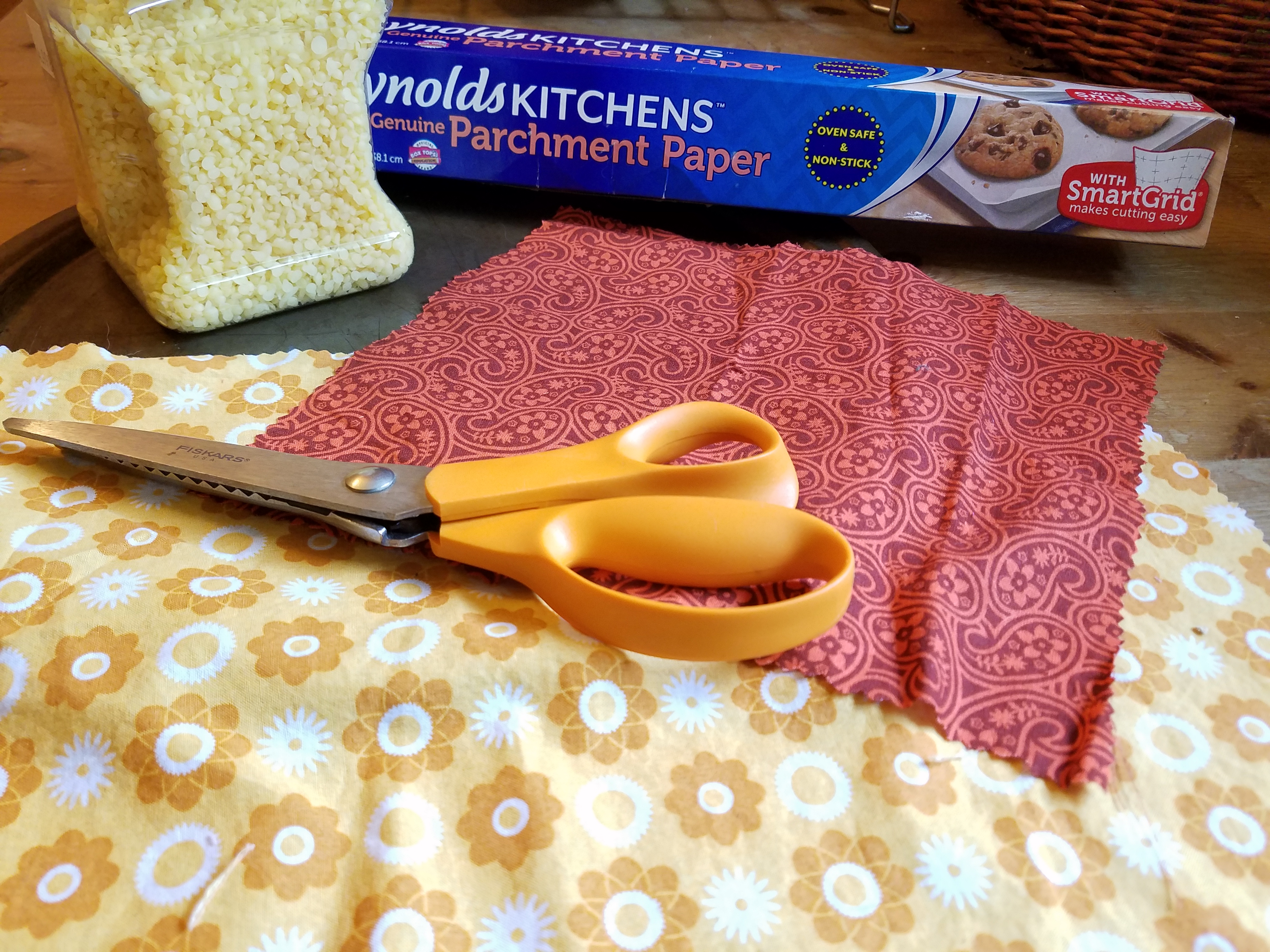 Follow these simple steps:

Wash, dry, and iron the fabric.
Preheat the oven to 200 degrees Fahrenheit.
Use the pinking sheers to cut the fabric into a few different sizes of squares and rectangles. Make sure each piece fits on the baking sheet.
Line the baking sheet with parchment paper.
Place a piece of fabric on the center of the baking sheet and sprinkle it evenly with beeswax beads.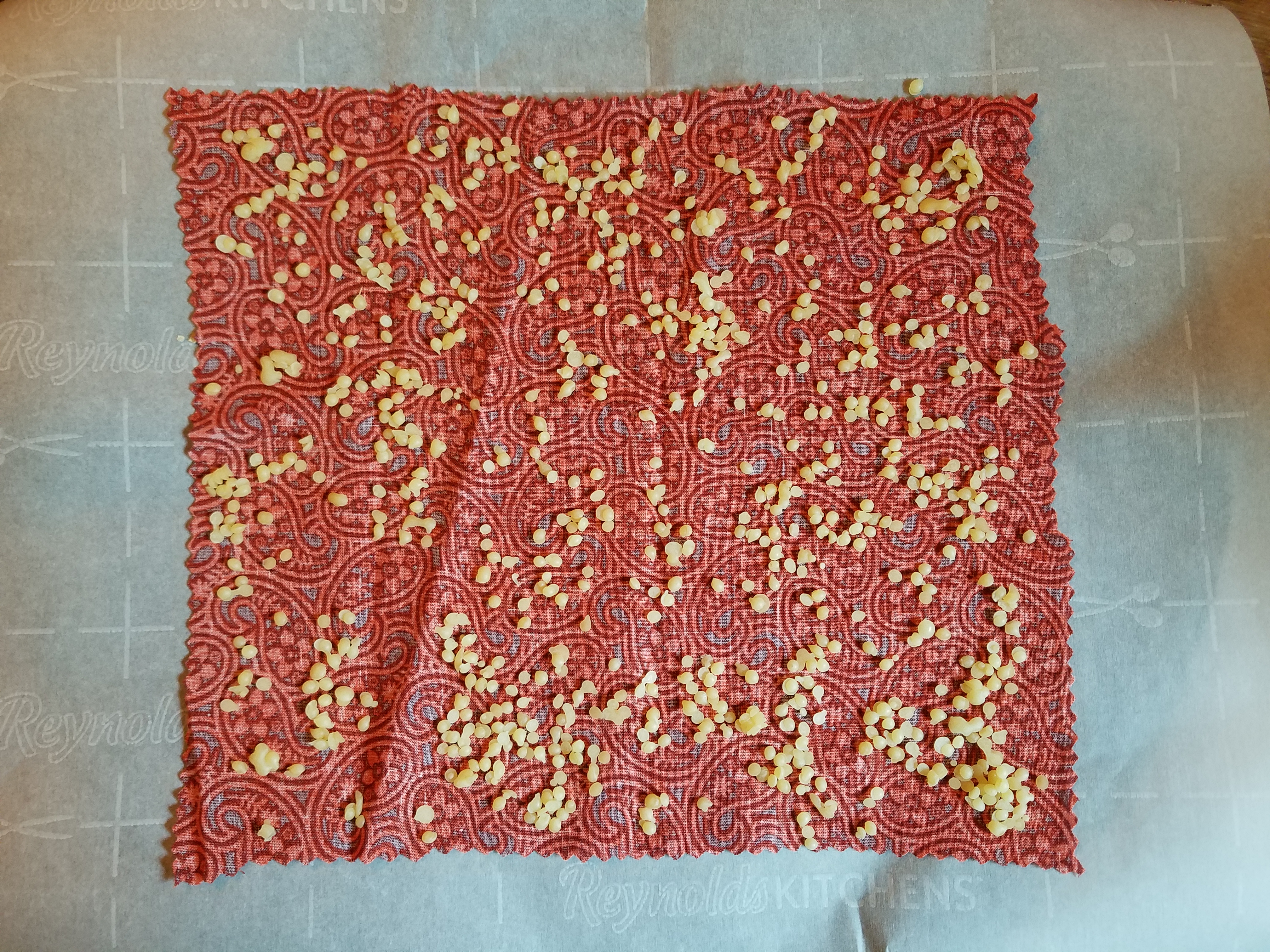 Bake in the oven until the beeswax is melted, usually about five minutes.
Inspect the fabric. If any parts aren't coated with wax, add more beads to that section and bake for a few more minutes.
Remove the fabric from the oven using tongs.
Hang the fabric on a clothes hanger for several minutes until the wax is dry.
If any melted wax pooled on the baking sheet, place another piece of fabric on it to absorb it, and start the process again.
Repeat until you've coated all of the fabric pieces in beeswax.
Congratulations!
You've made a durable, reusable alternative to plastic wrap. It should be stiff put bendable. Use it to cover bowls or containers, to wrap cheese in, or fold it up to use as a snack pouch. Wash it with gentle soap and cool water when needed. It should last several months. And at that point, you can repeat the process to re-wax it if desired. Celebrate! You're keeping the questionable chemicals in plastic wrap away from your food and out of the waste stream.
If you enjoyed this post, you may enjoy these related posts: