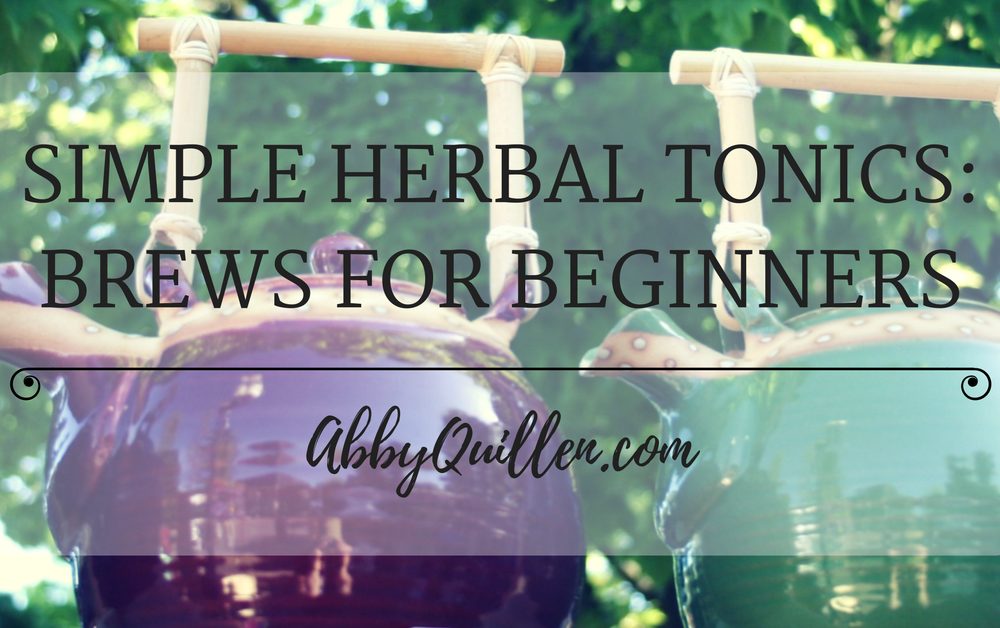 If you read my last article Herbs Made Easy, you're ready to make an herbal tonic. All that's left is picking an herb and making an infusion. Remember the characteristics to look for when picking an herb.
It should:
be safe, mild, and food-like
grow where you live.
Even though the plant grows in your area, even outside your back door, it's usually safer and easier to buy some of the dried herb at your local health food or herb store at first. You can explore growing or wildcrafting and drying herbs later if you wish. Herbs are usually inexpensive by bulk. Look for herbs supplied by local organic growers or reputable wildcrafters, and make sure the store cleans and changes their jars or bins frequently. If you can't get dried herbs where you live, mail-order them from Mountain Rose Herbs or another bulk herb company.
Here are two safe, nutrient-rich herbs to start experimenting with:
Stinging Nettle
The herbalist Susan Weed calls nettles "one of the finest nourishing tonics known" and contends that "the list of vitamins and minerals in this herb includes nearly every one known to be necessary for human health and growth."
According to Weed, nettle infusions supply calcium, phosphorus, and vitamins A and D, and they are in a readily assimilated form. Nettles also contain iron and vitamin C, and the vitamin C ensures the iron is well-absorbed by the body, making nettles an excellent remedy for anemia. Nettles are also high in protein. Their high vitamin and mineral content make nettles an excellent all-around tonic.
Nettles are also used to encourage the flow of breast milk in nursing women, lower blood sugar levels, slow profuse menstrual bleeding, treat eczema, heal arthritis and gout, and cure hay-fever allergy symptoms. Externally, nettle compresses can stop bleeding or heal hemorrhoids, eliminate dandruff, and slow hair loss. Does that sound like a lot of uses for one plant? Well, that's far from all. Check out the book 101 Uses for Stinging Nettles by Piers Warren for more.
Alfalfa
According to herbalist Michael Tierra, alfalfa means "father" in Arabic, perhaps referring to the plant's "function as a superlative restorative tonic." Alfalfa leaves are highly nutritious, containing vitamins C, D, E, and K, calcium, potassium, iron, phosphorus, manganese, and protein.
Alfalfa's historically been used to restore vitality and increase appetite in both horses and people. It's also used to treat cystitis, prostatitis, peptic ulcers, fever, insomnia, inflammation, and arthritis, as well as to increase the flow of breast milk in nursing women, reduce inflammation, and regulate the bowels.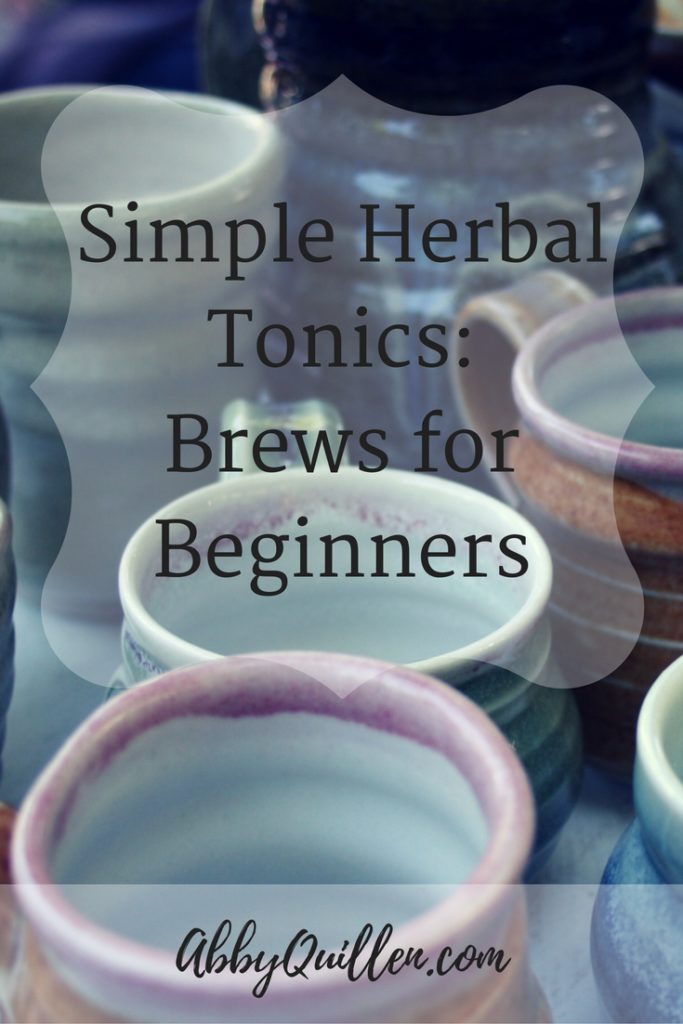 How to make a nourishing herbal infusion
I've been making herbal infusions for years, using Susan Weed's infusion method:
Place one ounce of dried herb (about a cup) in a quart jar.
Fill the jar to the top with boiling water
Put the lid on tightly and steep for four to 10 hours. (I usually let it steep overnight.)
Strain and pour a cup, and store the rest in the refrigerator.
Drink two to four cups a day.
Drink the entire infusion within 36 hours or until it spoils.
Use whatever remains to water house plants, or pour over your hair after conditioning as a final rinse.
Nettles and alfalfa are mild herbs that have been ingested for thousands of years with excellent safety records, however they aren't for everyone. If you have a medical condition or take any medications, check with your doctor, an herbalist, or a pharmacist first. And it's a good idea for everyone to be cautious about what goes into your body. Read about whatever herbs you plan to take, seeking books and websites written by reputable herbalists, and be alert to the rare chance of allergic reaction or side effects. But don't forget to enjoy yourself. Nutritious herbal tonics are great additions to a healthy, happy life.
Load up on vitamins without supplements by making restorative herbal tonics.
Click To Tweet
Sources:
The New Age Herbalist by Richard Mabey
The Herbal Home Remedy Book by Joyce A. Warwell
The Way of Herbs by Michael Tierra
Herbal for the Childbearing Year by Susan Weed
The Herb Book by John Lust
If you liked this post, check out more of my popular articles about herbs:
Save
Save
Save
Save
Save
Save
Save
Save
Save