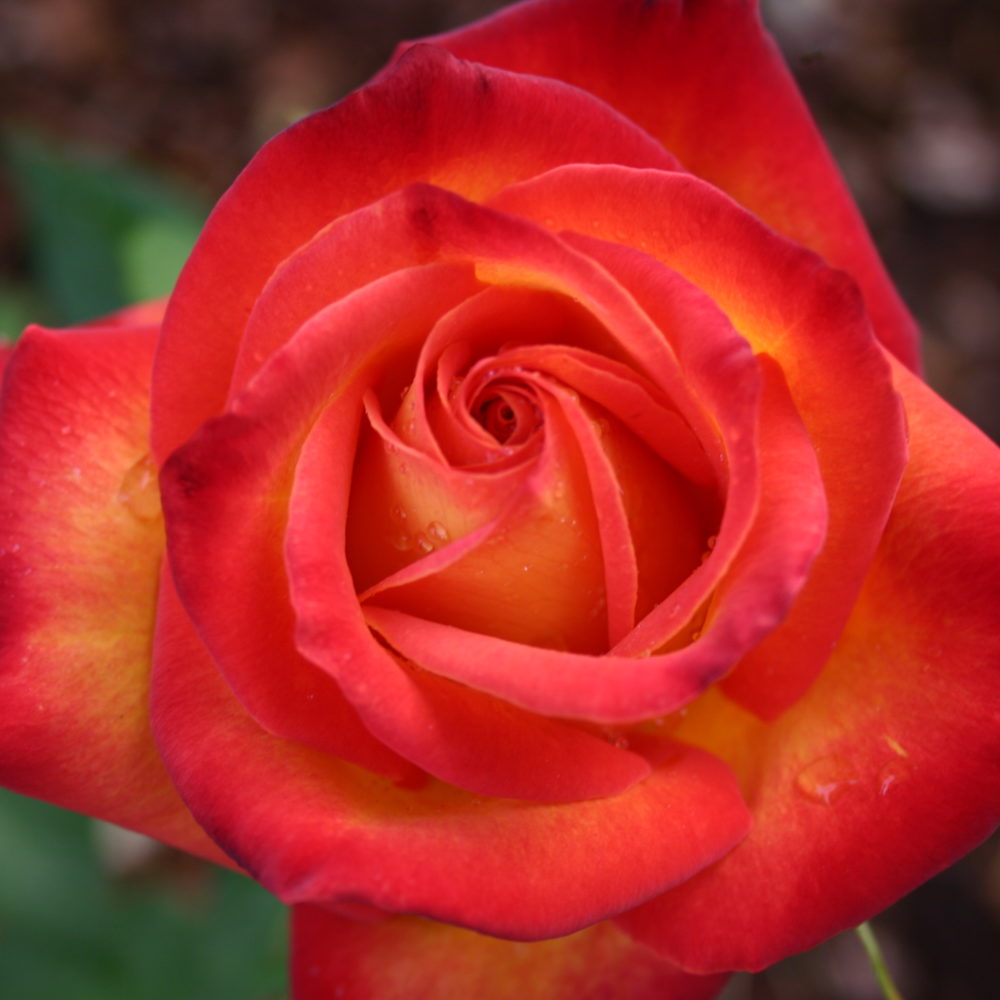 It's the time of year when we prune the rose bushes in our backyard down to a few stalks. For several weeks afterward, they look stark, straggly, and half-dead.
Then an amazing thing happens. By May, they transform into vibrant, healthy bushes overflowing with blossoms.
It's life-changing to witness this process time and again, because it exemplifies how powerful it is to get rid of what you don't need.
So around this time of the year, I inevitably find myself taking inventory of all of the stuff in our lives — and feeling a tad buried.
For much of January, I feared I'd never see the floor in Ezra's room again. I'm in a never-ending battle with the end table in our kitchen, which magnetically attracts loose toy parts, tools, and scraps of paper. And I avoid our garage altogether because I fear I won't make it through the piles of detritus without spelunking gear.
But I also can't help but peek back at where we've been and celebrate some successes in our quest to live better with less stuff.
Over the years, I've discovered a secret to simplifying. It's not about having less. It's about figuring out who you are and what you love. Then you can keep and celebrate the things that make you feel alive and happy — and donate or discard the rest.
It's tempting to think if you have the space to store extra clothes, there's no harm in keeping them around. But rifling through the stuff littering our lives takes a daily toll. Last year I got rid of more than half of my clothes and all but five pairs of shoes, and every day I feel lighter and happier because of it. Less laundry. Less stress. More space.
Here are a few tips if you're thinking of dramatically paring down your wardrobe:
1. Your motto is, "If in doubt, throw it out." Repeat it often.
2. Take the time to figure out what kind of clothes and shoes you really like. You can learn more about what colors look good on you here. And you can explore what styles look good on you here (women) or here (men).
3. Get rid of anything that doesn't fit right, isn't flattering, or is damaged.
4. Be aware of emotional attachments to certain clothing items, which make it harder to part with them.
5. Never welcome new clothes into your wardrobe without saying goodbye to some first.
6. Be gracious but judicious about gifts. I'm thankful that my sister gifts me lots of slightly-used clothes. But I've had to learn to be a little bit picky about which ones I keep and which ones I pass on to somebody else.
Over the years, we've traded all of our costly, chemical-laden, heavily-packaged personal care items for simple, safe, inexpensive alternatives. In every single case, the alternatives work better. But the real pay off is how much lighter  our lives are without half-empty plastic bottles and tubes cluttering our bathroom drawers and counters.
If you're on a mission to downsize your personal care items, here are a few of our favorite swaps:
1. Baking soda and vinegar for shampoo and conditioner.
2. Castile soap for face and bar soap.
3. Castile soap or homemade tooth powder for toothpaste. (Scared to give up commercial toothpaste? So was I. Then I did, and I was amazed. I have cleaner teeth, healthier gums, and no more tooth sensitivity.)
4. A mix of 50/50 baking soda and cornstarch for deodorant.
6. Salt water for mouthwash.
7. Coconut or olive oil for lotion.
Tip: If it feels drab to swap colorful sweet-smelling products for simple alternatives, consider packaging your homemade personal care items in jars, making beautiful labels, and using essential oils to jazz them up.
I've heard of four-year-olds who clean their rooms, but Ezra is allergic to cleanliness. He delights in transferring all of his toys and books from the tubs, drawers, and shelves I use to try to maintain order in his little corner of our house to the floor.
The other day as I was muttering about the disorder, Ezra diagnosed the problem. "I like it messy, Mom. Then I can find everything." It was a huge breakthrough. I realized that I'm not going to keep his room clean no matter what I do. So I let it go.
Of course, we still need to get inside his little kingdom, so I decided to try an idea I've heard about. I packed up a couple of boxes of his toys and put them in the garage with plans to pull them out in a few weeks in exchange for different toys. The goal is to keep a revolving carousal of toys. That way even when every single toy in the room is on the floor, we can still open the door and move around. So far it's working great.
We've also been purging clothes, books, and toys as Ira outgrows them, and I stumbled onto a brilliant idea to make that easier. An acquaintance of ours throws an annual children's toy, book, and clothes swap. Parents bring what their kids have outgrown and trade them for things their kids can use now. It's amazing! You can pare down, hang out with friends, and save money all at the same time. And they're casual and informal affairs, so it would be easy to organize one yourself.
As the weather warms, we'll need to sharpen our clippers and tackle some areas desperately in need of pruning, like, ahem, the garage. It's nice that we can arm ourselves with the glow of a few past successes.
Are you trying to live better with less stuff? Do you have tips, successes, and ideas to share? I'd love to read about it in the comments.
Save