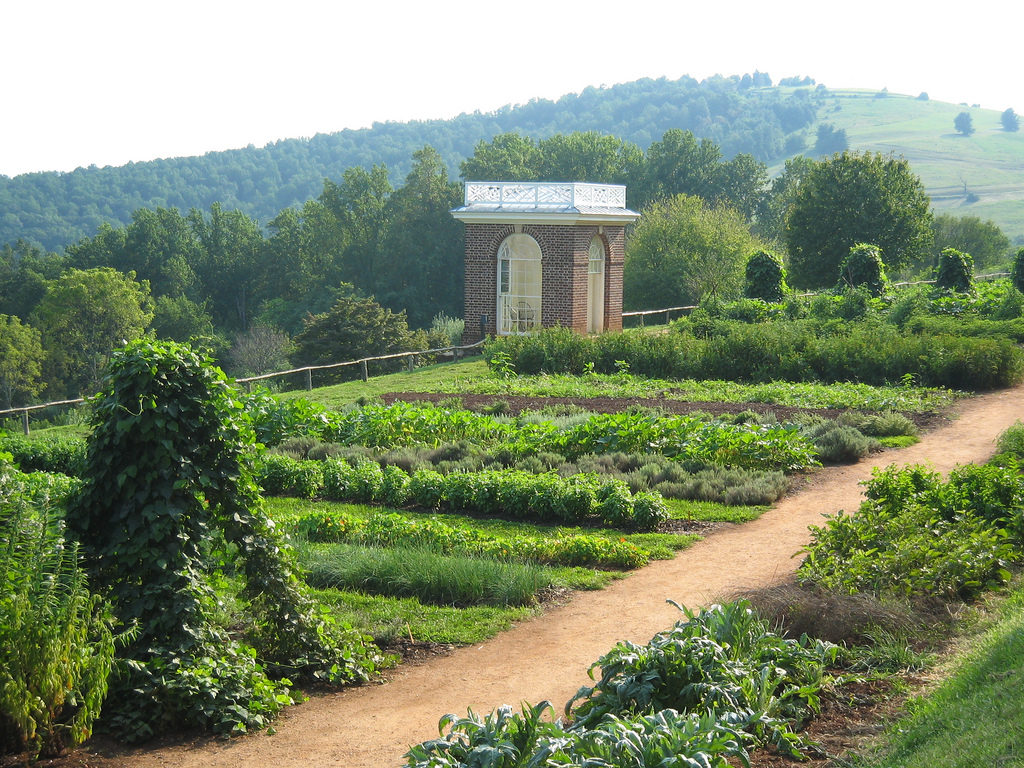 "No occupation is so delightful to me as the culture of the earth, and no culture comparable to that of the garden." ― Thomas Jefferson
I am happily in a season of gardening right now. We're enjoying a beautiful, sunny late April here. All of our doors and windows are open, and our garden feels like another room of our house. We weave in and out of it all day, planting, watering, and watching. There's so much magic happening out there right now.
I've also been helping a neighbor in her garden, and I'm learning a lot from her. If you have a little time and the interest, I can't say enough about pitching in at a garden work party or offering to help a more seasoned gardener. You'll take home all sorts of practical wisdom, and perhaps some seeds and starts too.
Thomas Jefferson, one of history's legendary organic gardeners, understood the value of sharing horticultural know-how and plants with his neighbors. Jefferson collected seeds and cuttings from all over the world and reportedly always shared a little with his master-gardener neighbor George Divers. That way, if a plant died in Jefferson's garden, he could visit Divers for some more seeds or clippings and try again. It was "a great lesson about sharing stuff," Peter Hatch, the director of the Monticello garden, told The New York Times.
Jefferson's Monticello garden is a thousand- foot long terrace built into the south side of a hillside. It houses a pavilion "reading room," a recreation of the one where Jefferson spent many evenings.
Jefferson ate little meat and said vegetables were his "principle diet." With the help of slave labor, he grew 330 varieties of 89 vegetable species and 170 fruit varieties. He planted lettuce every Monday from spring through fall, including heirloom varieties like Tennis Ball and Brown Dutch, which he apparently ate boiled. (Has anyone tried that?)
Jefferson kept detailed gardening journals, which you can read in his immaculate handwriting here. According to Hatch, Jefferson once wrote that even if he failed in the garden 99 out of 100 times, the one success was worth 99 failures.
When Jefferson retired, he rose with the sun every day and spent his mornings writing letters and working in the garden. "Although an old man, I am a young gardener," he wrote in 1811 when he was 68 years old.
I have a feeling I, too, will always be a young gardener.
Learn more about Thomas Jefferson's garden:
Are you a gardener? What are you growing this spring? I'd love to hear about it in the comments.