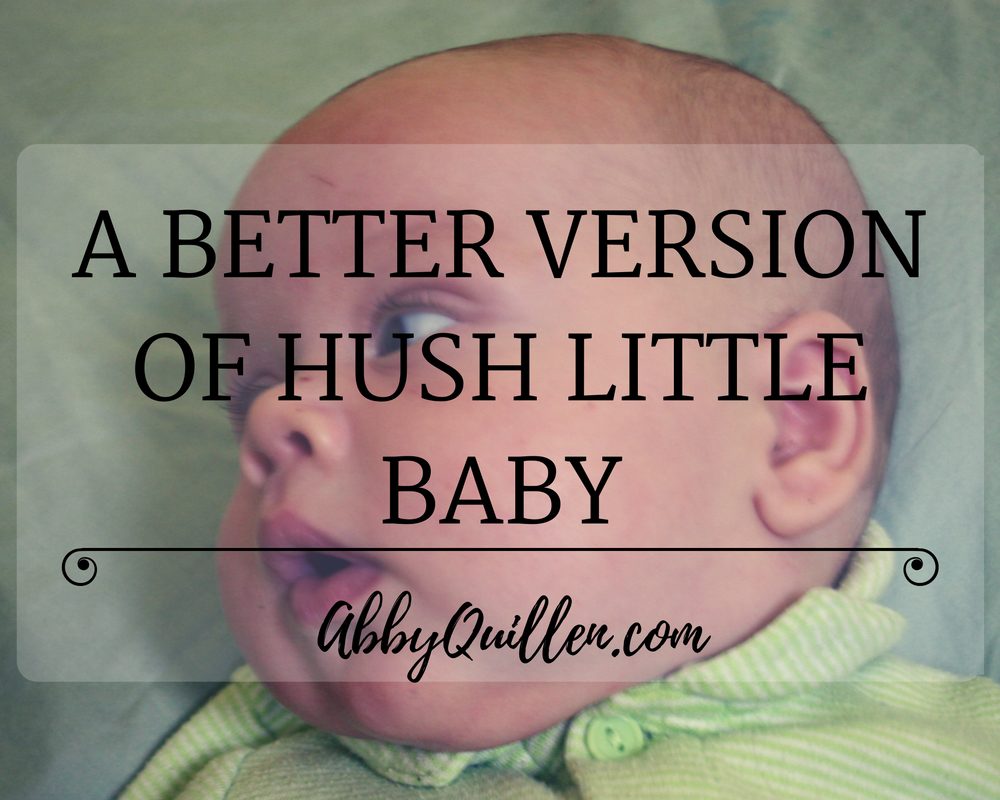 Hush little baby, don't say a word
Mama's going to buy you a mockingbird.
If that mockingbird don't sing,
Mama's going to buy you a diamond ring.
If that diamond ring turns to brass,
Mama's going to buy you a looking glass….

I've always loved the lullaby Hush Little Baby because my mom sang it to me when I was little. Growing up, I never thought much about the lyrics. And later when I did, they seemed a bit strange.
I'll be honest, though. Back in college, I decided I wouldn't sport a rock on my own finger after I learned about what the diamond trade means for the people of Sierra Leone. But I may have trudged to Zales to procure one for my son during those early sleep-weary months of parenting if I thought it would buy me some uninterrupted nights of sleep.
Alas, all I had on those fateful nights was a sling, a rocking chair, and a lullaby. And Hush Little Baby was my life raft for a few months there. The instant my son heard it, he'd grow quiet and stare at me with saucer eyes. Maybe he was plotting where he'd put his billy goat and horse and cart?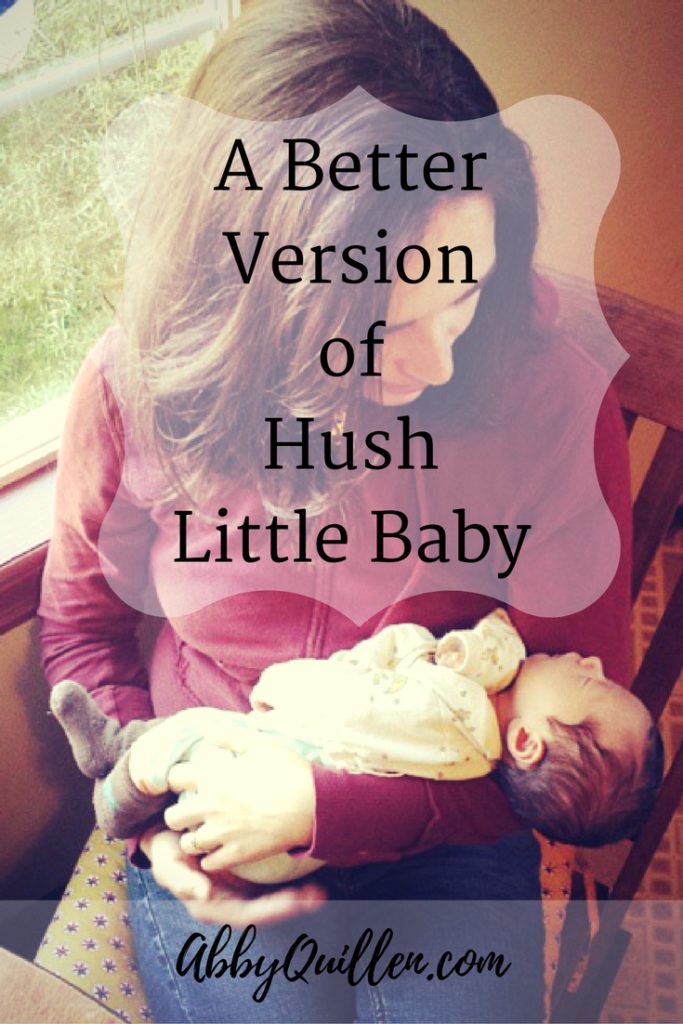 Recently, I came across Sylvia Long's board book adaptation of Hush Little Baby, which is what made me think about the lyrics of the original. In the afterward of Long's version, she writes:
One of the songs that has bothered me as an adult is the original version of "Hush Little Baby." In it, a mama offers her baby comfort by promising to buy him or her all sorts of things (a mockingbird, a diamond ring, horse and cart, etc.). It seems much healthier to encourage children to find comfort in the natural things around them and the warmth of a mother's love."
Long wrote her own version of Hush Little Baby and paired it with her beautiful art. It starts:
Hush little baby, don't say a word,
Mama's going to show you a hummingbird.
If that hummingbird should fly,
Mama's going to show you the evening sky.
When the nighttime shadows fall,
Mama's going to hear the crickets call.
While their song drifts from afar,
Mama's going to search for a shooting star.

I'll always have a fondness for the original, but Long's version is so much better.
Tired of bribing your baby with a diamond ring? Sing this lullaby instead.
Click To Tweet
If you liked this post, you may enjoy these related posts:
Save
Save
Save
Save
Save
Save