"How many days 'til Christmas?" my five-year-old son started asking on repeat a couple days after Halloween. I know he's not alone. Many of us are counting down the shortening days (some  of us with glee and some of us with a nervous glance at the to-do list). Thus, it's the perfect time to create a countdown calendar.
For a few years, we made a nature-themed Advent garland and did simple holiday activities in the days leading up to Christmas. Then last year, we decided to do a small, random act of kindness for the first 24 days of December.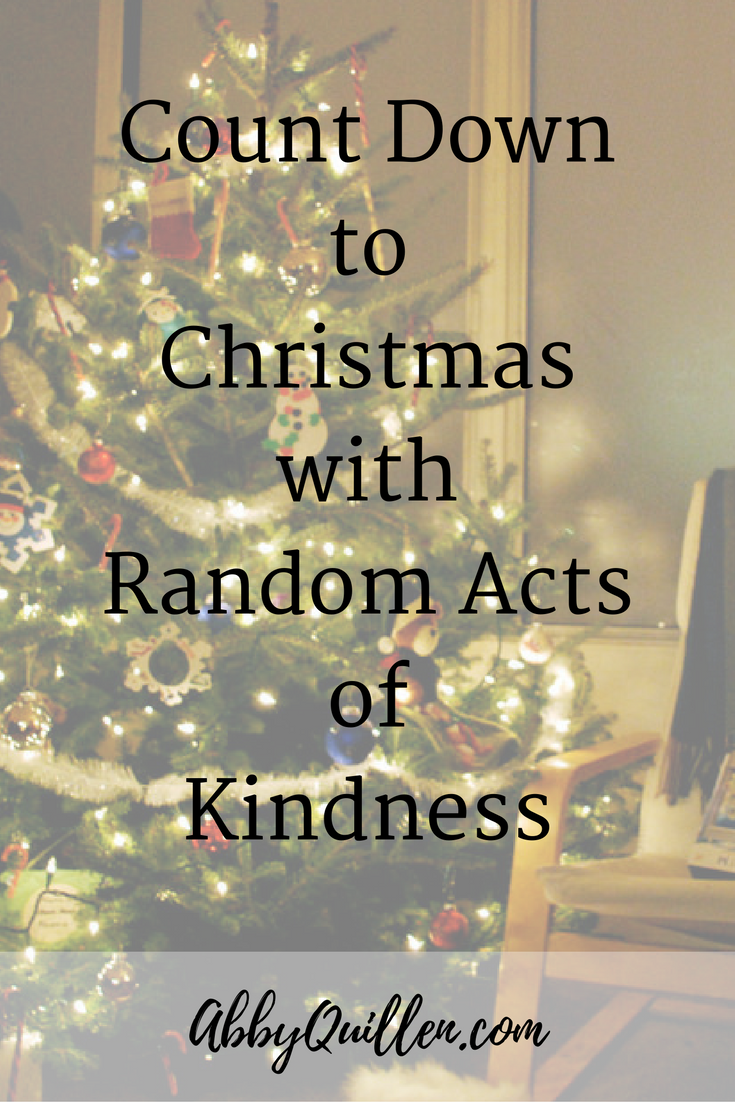 Our Kindness Countdown Calendar was my favorite part of the holidays, and we'll be keeping the tradition alive this year. Let's face it, this holiday can get a tad overly focused on receiving. (Hopefully Santa has an astute secretary to record my kids' detailed gift instructions.) Our random acts of kindness put a bit more of the focus on giving.
One day, we brought gloves and trash bags along on a walk and picked up several large bags of trash. (I had no idea there was so much litter. Start looking for it, and you'll find it.) Another day, we delivered cookies to neighbors. On another, we left a few dollars in a library book with a nice note.
Honestly, random acts of kindness aren't entirely selfless. It feels great to go out in the world and do some good. Researchers have unsurprisingly found that volunteering and doing small acts of kindness improve the health and well being of the giver.
My kids weren't initially as thrilled as I was about every activity. But I tried to make it fun, and they got into the spirit of it. The tradition made the season brighter for all of us.
Want to take part? Feel free to use our Holiday Kindness Countdown and/or download and print the Christmas Kindness Calendar below. Don't feel like you have to do everything on it. If the holiday season is already stressful enough, you can pick and choose what resonates. Or come up with your own random acts of kindness for the holidays!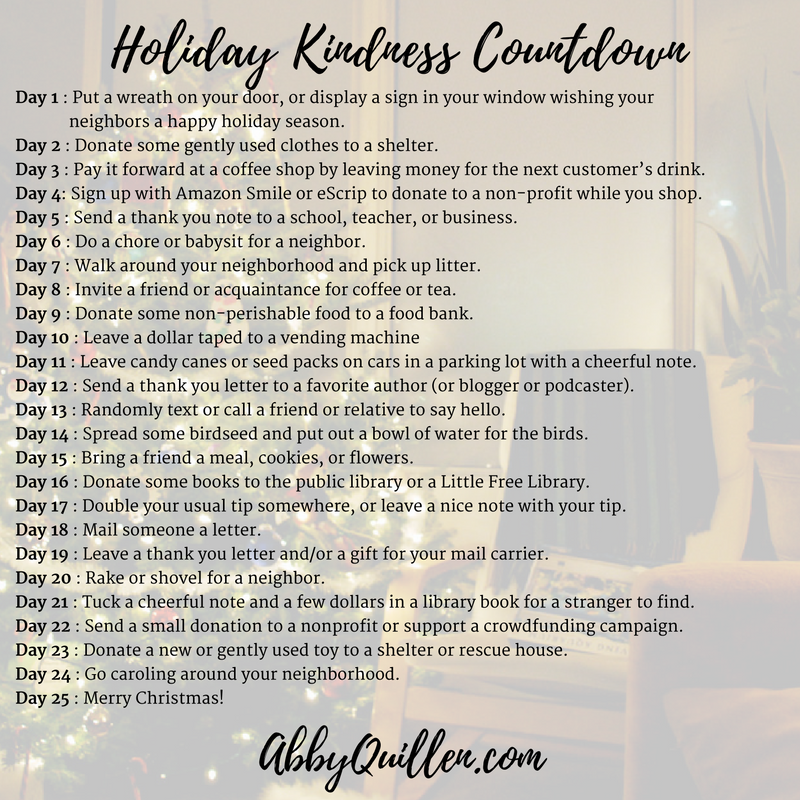 Do you have a holiday countdown tradition? I'd love to hear about it in the comments.