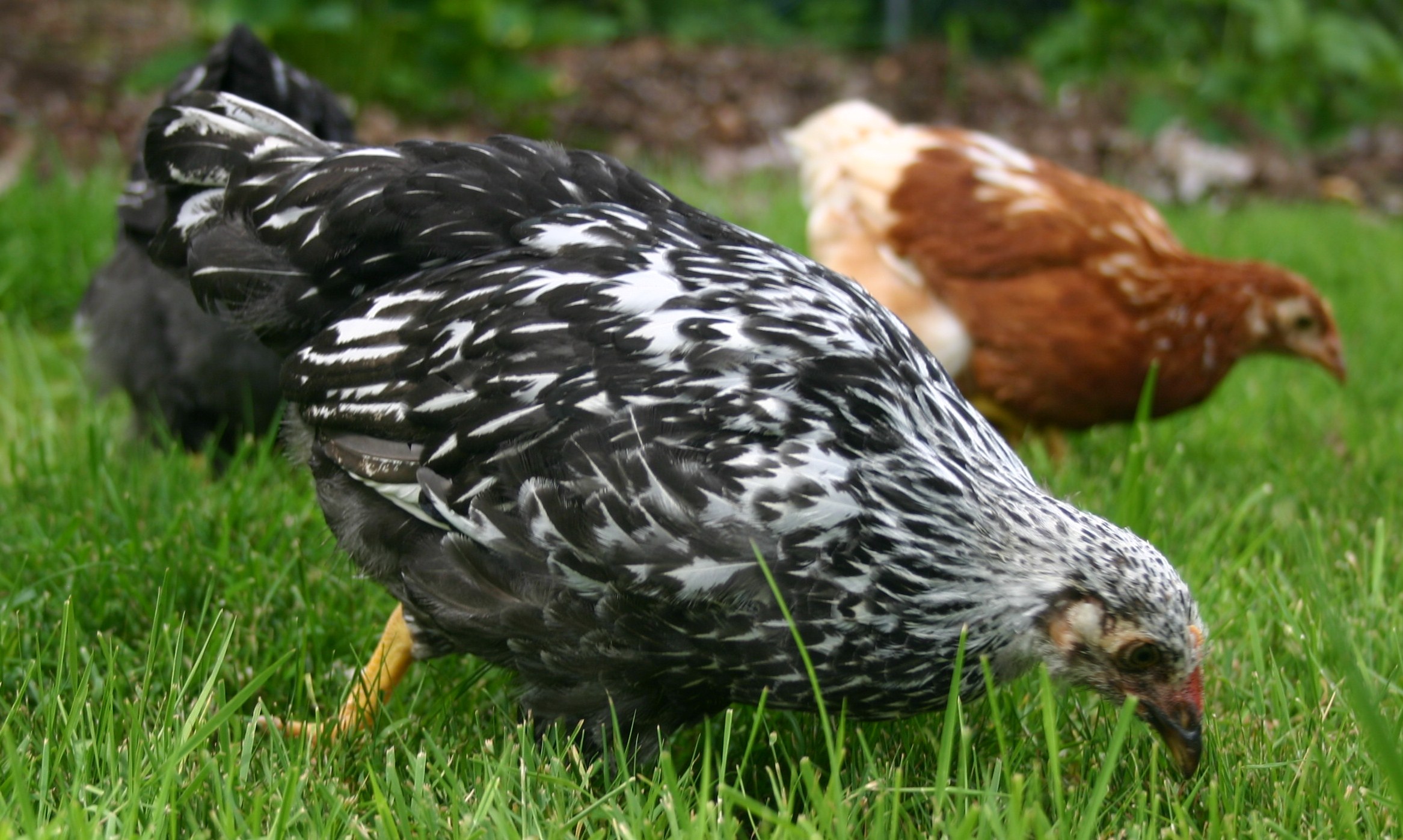 I bolt upright. My eyes fly to the clock. It's five a.m. A scream pierces the silence … then growling. Someone or something is getting hurt. Is it the cats? No. The sound's coming from outside, from the backyard … from the hen house. I shake my husband. "The chicks…" I sputter. He's already out of bed, pulling on a shirt, racing outside.
"Come here," he calls.
I stagger outside. The dawn light is murky and white. It smells like rain; the air's heavy with moisture. My husband gestures above the chicken coop. Two raccoons stare back at me. They're in our neighbor's birch tree, teetering on the branch that extends into our yard.
I drop my gaze to the coop. The door's latched; the red glow of the brooder light eases from beneath it. The gate to the run is also secure. The hens are okay. I turn my attention back to the raccoons. It could be the uncharacteristic morning mugginess, but for a moment, they look like monkeys and it feels like I'm in Tanzania – not my backyard. We go back to bed, but I don't sleep much.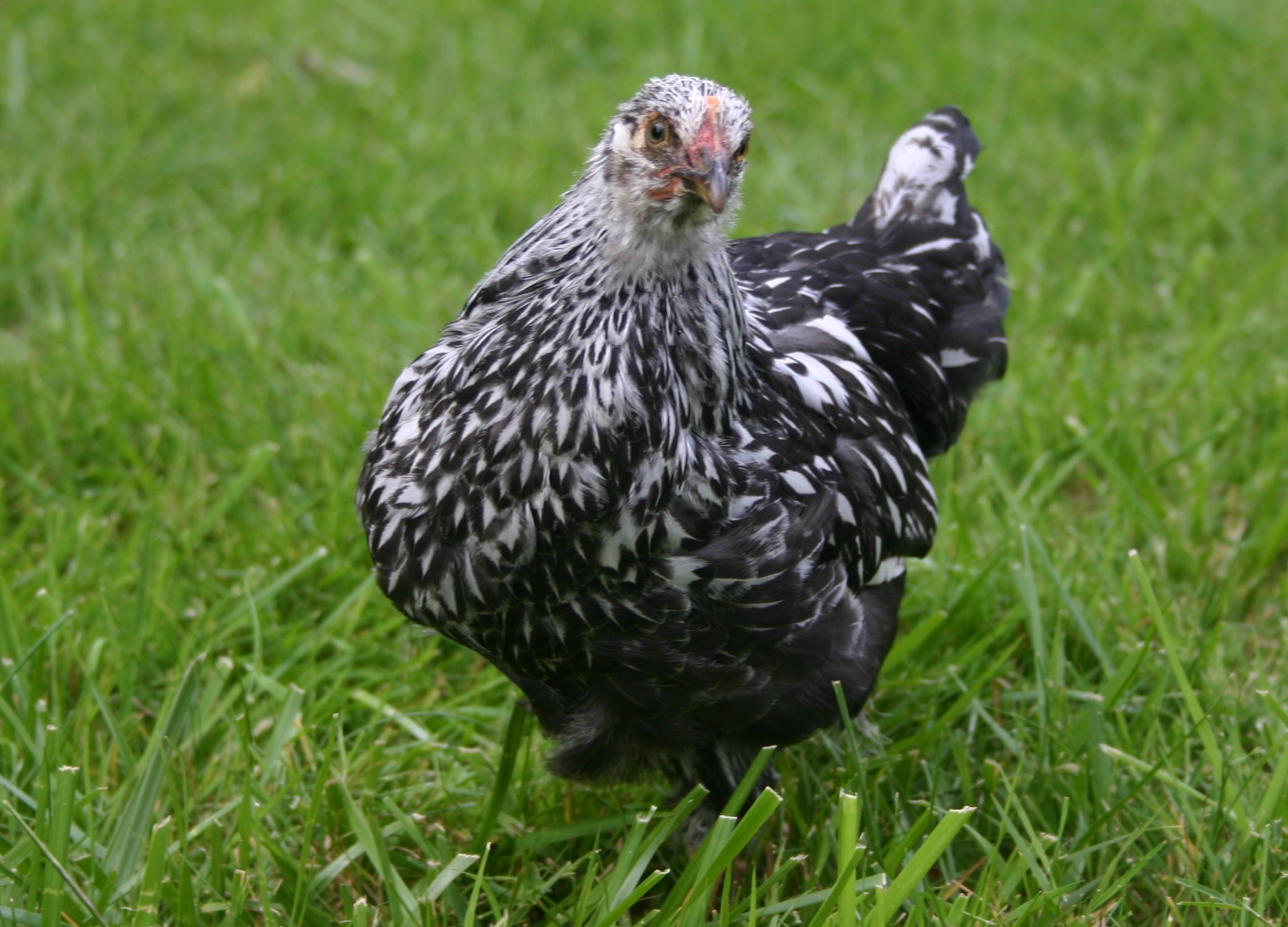 A few hours later, I let the hens out for the day. They waddle out of their coop single file and race onto the grass, pecking and scratching. I inspect their run. It looks secure, but raccoons are smart, and they have hands. I've heard they can unlatch gates and open coops. They'll also reach  through a wire fence if you don't have netting and pull chickens through, or dig underneath. Nighttime in the backyard seems a lot more wild and scary now that we have four vulnerable hens.
A few days later, there's a knock on the front door. I open it, and my neighbor from across the street is standing on the porch holding both of our brown chickens. "These girls were striding down the middle of the street," she says. "They walked right by my mini-van." I put them in their run and search for the hole they squeezed through. It'll be a lot easier when they're a little bigger.
We invite some friends over for a barbecue, and the hens are a big hit. The kids run after them and pet them, and most of the adults seem pretty taken with them too. By the end of the night, a number of my friends insist they're going to get backyard chickens too. A week and a half later, one of them calls. She's already built a coop and bought four full-grown hens on Craigslist. That morning she ate fresh, backyard eggs for breakfast.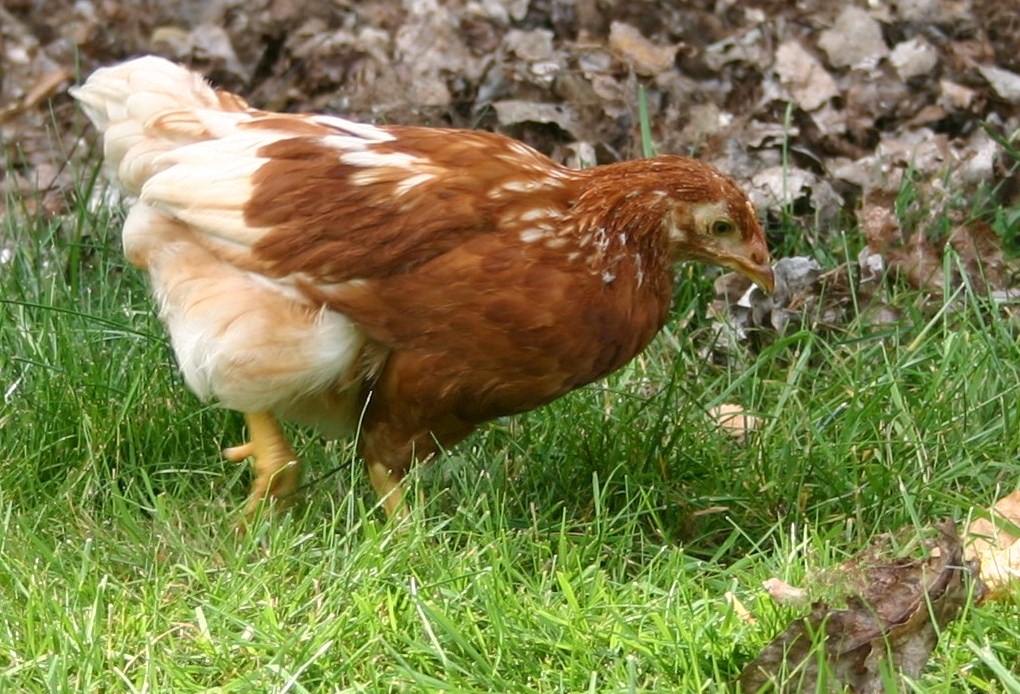 Our hens won't start laying until August, so I'm jealous that my friend already has eggs. But it's fun watching our little flock grow up. They're so friendly with each other and fond of us – I think it's worth the wait.


New to the Hen Diaries? Read Weeks One, Two, Three, Four, and Five.

Save
Save
Save