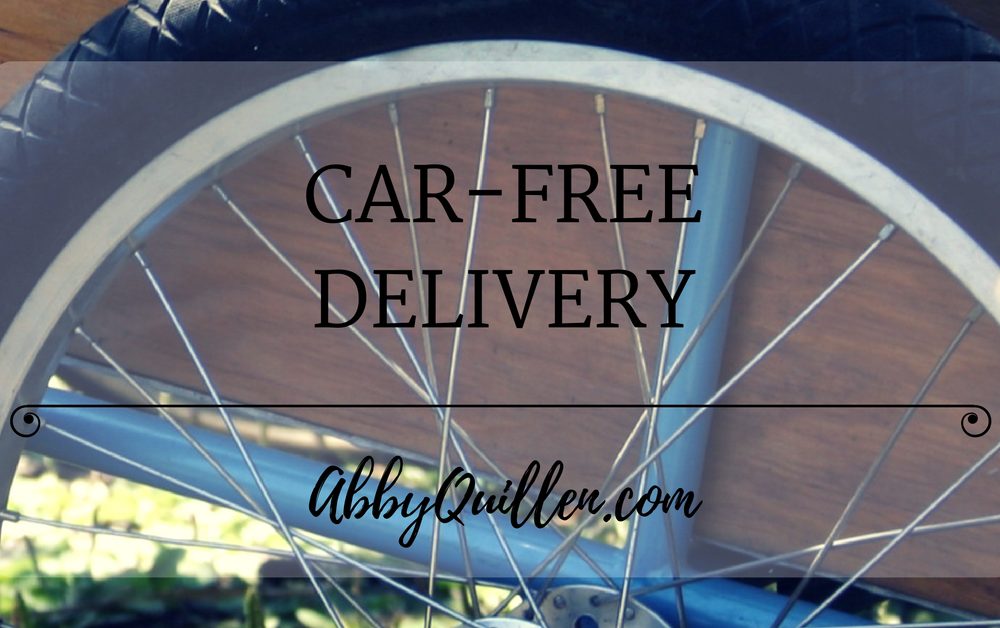 I'm surrounded by trucks – dump trucks, tow trucks, garbage trucks. They're all a few inches long, and they're motoring up the sides of tables, spinning across the floor, scattered across my son's bike trailer. It seems ironic that my son is obsessed with motorized vehicles at the same time that my husband and I are learning to live without one.
He memorized a picture book about trucks, which he recites at random moments during the day. "Here come the trucks. They go over bridges. They come through tunnels."
"There's a tanker truck delivering oil." He points at a truck idling near the park. "Just like in the book!"
A well-placed truck can turn a bad mood around faster than anything else. "Look, a fire truck," I'll say. Tears dry up. A grin spreads across his face.
So I'm increasingly aware of just how many trucks are all around us – purring to a stop at corners, barreling up hills, idling in front of our house. They dump leaves in gutters, hurl our recycling bins into the air, drop off bread at the store. We are forever on the lookout for tractors, front-loaders, excavators. Trucks are everywhere. They are taking over the world.
So imagine my surprise when we were walking a few mornings before Christmas, and I glanced up and saw a UPS carrier riding a bike – or actually walking a bike up a hill.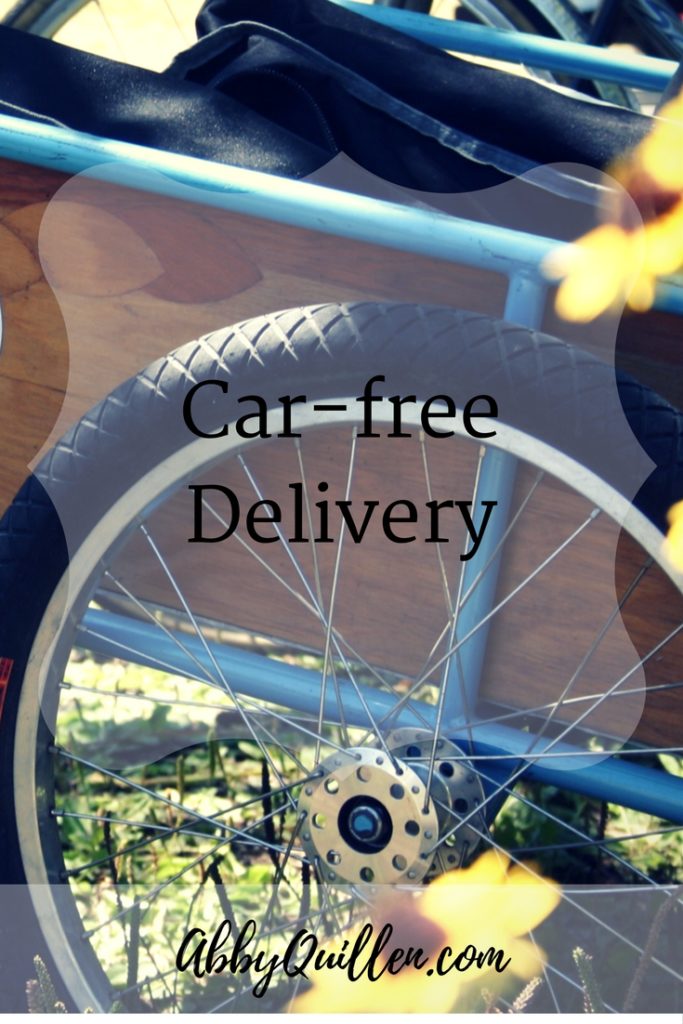 Apparently UPS has been delivering by bike in the Northwest for a few years. According to a 2008 article, UPS started using bike delivery, because it saves money. For "every three bikes used during the holiday season, UPS will save $38,000 in vehicle operation and upkeep costs," Jeff Grant, the workforce planning manager for UPS's Oregon district, told BikePortland.
But as I watched this delivery rider trudge up this hill in the drizzle, his trailer stuffed with boxes – up to 200 pounds at a time, according to the story – I had to wonder if this is the best way to deliver packages.
Then, the next day I saw the same carrier again. This time he was whizzing down the hill with an empty trailer and a huge smile on his face. And I was reminded, once again, that for all of the challenges of the car-free life, it comes with incredible rewards.
Interested in reading more about car-free living? Check out these posts:
Save
Save