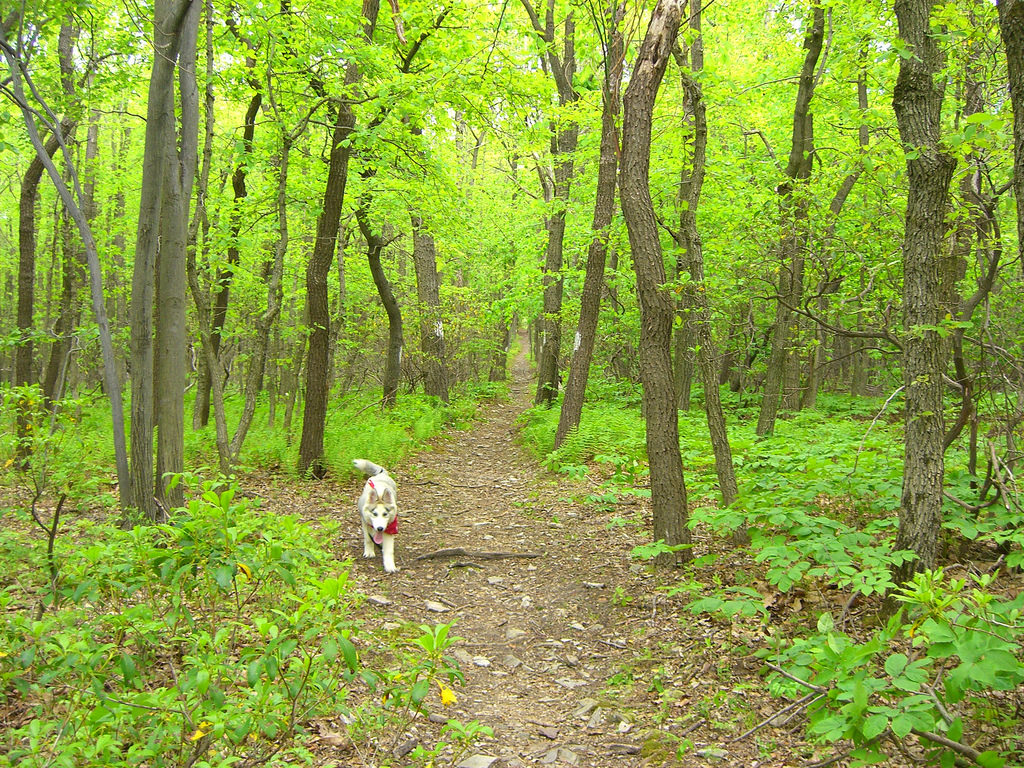 I'm reading Bill Bryson's A Walk in the Woods, a hilarious account of his adventures on the Appalachian Trail (AT). Of his first day on the trail, Bryson writes:
It was hell. First days on hiking trips always are. I was hopelessly out of shape — hopelessly. The pack weighed way to much. Way too much. I had never encountered anything so hard, for which I was so ill prepared. Every step was a struggle. The hardest part was coming to terms with the constant dispiriting discovery that there is always more hill.
The AT is 2,160 miles. It runs from Mount Katahdin in Maine to Springer Mountain in Georgia, traversing 14 states. According to Bryson, 1500 people set out to complete it each year, but only 300 people make it to the end.
Despite Bryson's eloquent descriptions of the miseries of trudging day after day through endless forests weighed down by a gigantic backpack, I've always dreamed of taking an adventure on foot when my son's older. I love to walk, and I hope I'll get the opportunity to tackle at least some portion of one of these trails someday.
The CT stretches almost 500 miles, from Denver to Durango, traveling through six wilderness areas and eight mountain ranges and rising to 13,334 feet. I've done day hikes on many portions of the Colorado Trail, and every part I've visited is beautiful. (The below picture is actually from a stretch of the 401 Trail near Crested Butte, Colorado, but it gives you an idea of what makes hiking in Colorado worthwhile.)
The PCT zigzags 2,650 miles from Mexico to Canada through California, Oregon, and Washington. It passes through six of the seven ecozones in North America, including deserts, mountains, and old growth forest. Three hundred hikers attempt the entire trail each year, walking through the Mojave Desert, the Sierra Nevada Mountains, Yosemite, Crater Lake, and the Columbia River Gorge.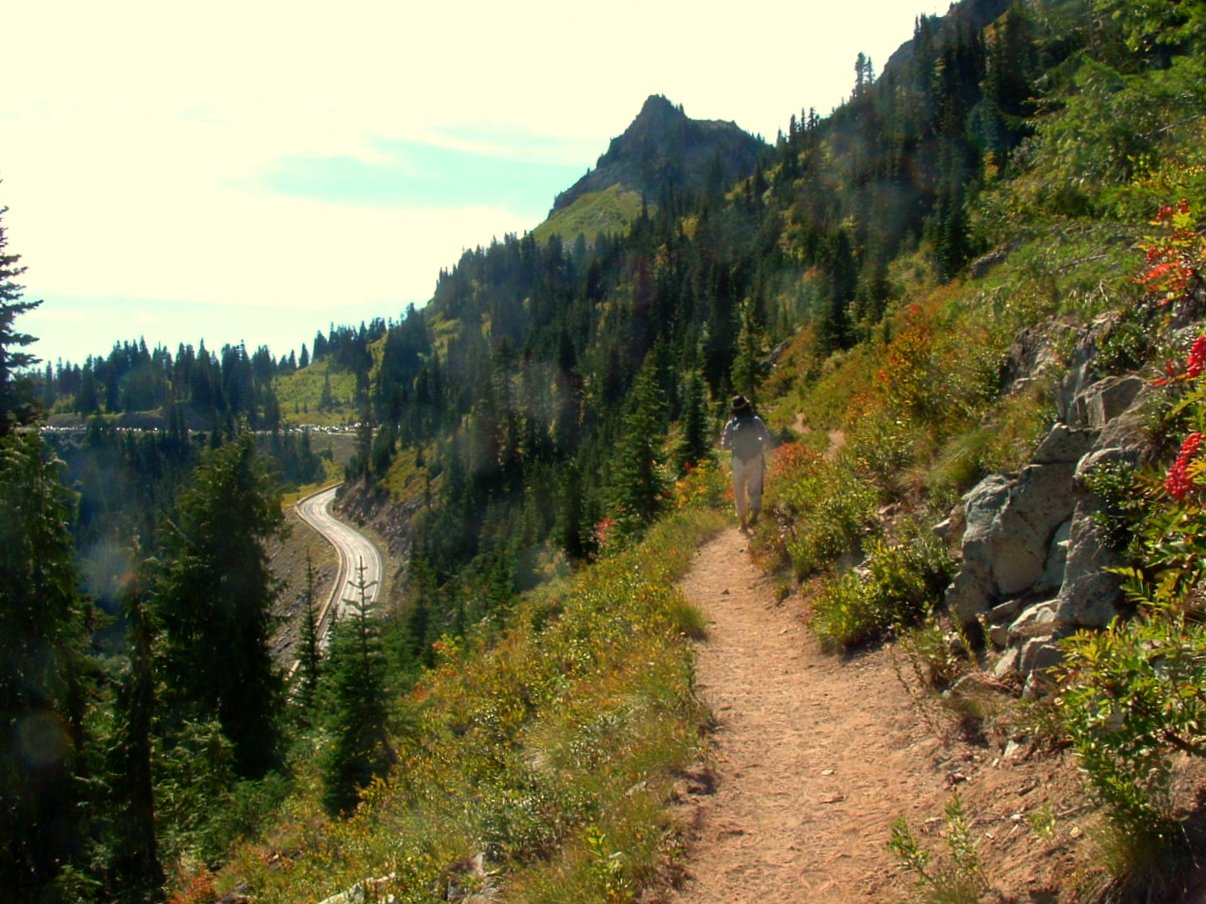 The longest hiking trail in the U.S., the NCT stretches 4,200 miles from New York to North Dakota. It spans mountains, forests, and prairies and skirts Lake Michigan and Lake Superior.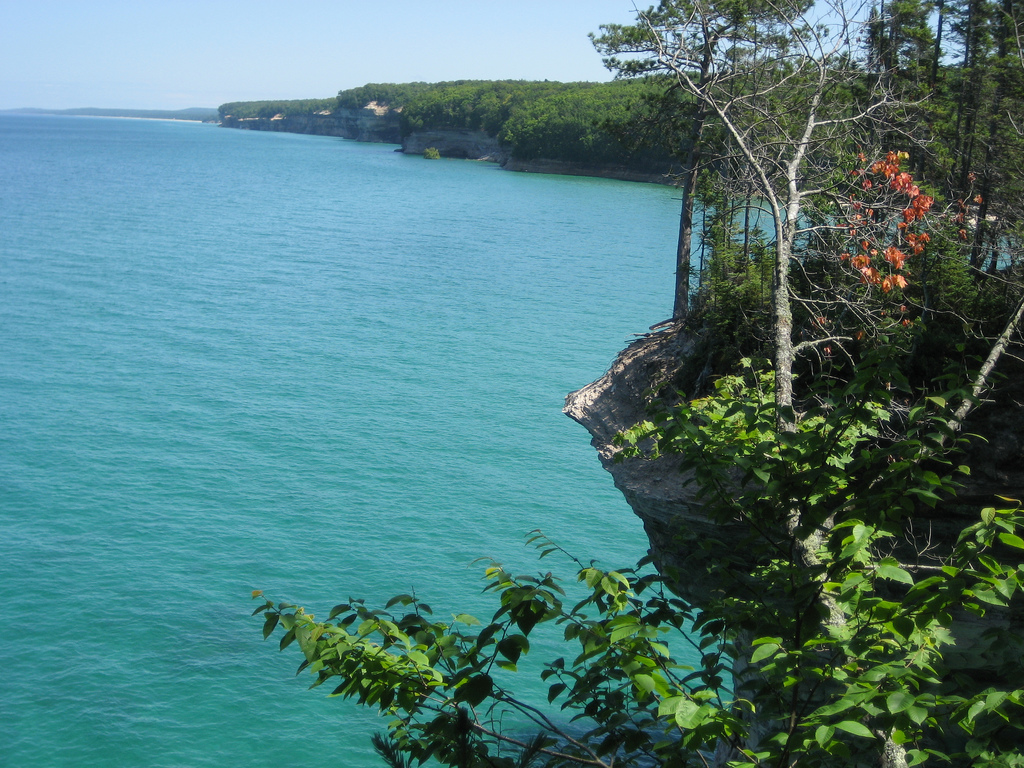 We have no shortage of long hiking trails in the United States. The National Trails System totals 60,000 miles in all 50 states. It's longer than the Interstate Highway System. If you're looking for a place to hike, or just want to dream of your own adventure on foot, you can find lots of information about America's hiking trails at americantrails.org.
I'd also like to take a hut trip someday. On these adventures, you spend the day walking in the woods. Then instead of sleeping on the ground or on a platform in the outdoors, you sleep on a bed in an inn. Huts range from rustic cabins to grand lodges. Europe abounds with hut hiking adventures. The accommodations in the Alps are supposedly quite luxurious; think: "arugula salad, beef consommé, entrecôte steak, and fine cheeses". But you can also take hut trips in Colorado, New Hampshire, Georgia, Glacier National Park, Yosemite, and other locations around the U.S. You can learn more about hut hiking here.
Have you ever taken an adventure on foot? Would you like to? I'd love to hear about it.