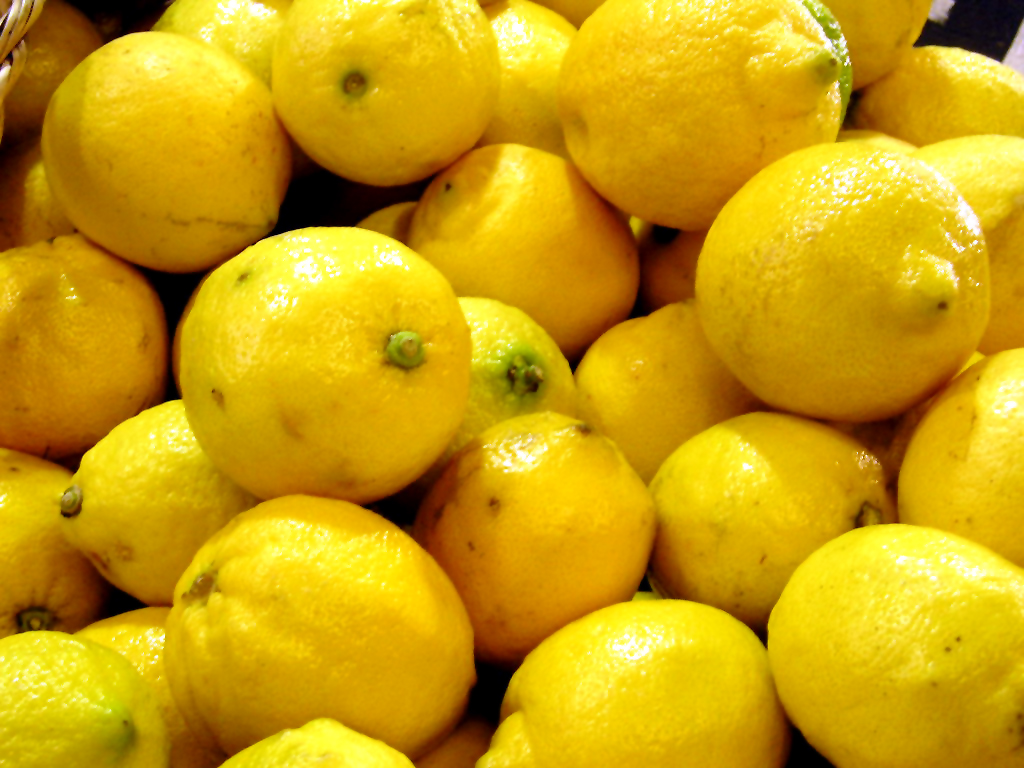 Most adults catch between two and four colds a year and the average infant or child catches from six to ten colds a year. That means, in our lifetimes, most of us will have a cold or flu for between two and three years. That's a lot of Kleenex.
The good news is, nature offers us some powerful immune-boosters. You may want to have these on hand this winter.
1. Garlic
Garlic has antibacterial, antibiotic, and antifungal properties. Allicin is garlic's defense mechanism against pest attacks, and in clinical tests, it also prevents the common cold. In one study, volunteers were randomized to receive a placebo or an allicin-containing garlic supplement every day between November and February. The garlic group reported 24 colds compared to 65 in the placebo group. The volunteers in the garlic group also recovered significantly faster if they did get infected.
You don't have to buy a supplement. The tastiest way to take garlic is to eat it. Raw is best. But garlic's active ingredients are also present in cooked food.
2. Lemons
Lemons are loaded with vitamin C. One lemon contains anywhere from 50% to 80% of the vitamin C you need in a day.
And if you do come down with a cold, one study confirmed that hot lemonaid (or another hot fruit beverage) relieves runny nose, cough, sneezing, sore throat, chilliness and tiredness.
3. Elderberry
Elderberry is a popular herbal cold remedy in Europe. It's getting a lot of press this flu season, because in clinical tests its flavonoids compare favorably with the antiviral Tamiflu in treating the H1N1 flu . You can buy over-the-counter elderberry syrup at most health food stores. Or you can harvest your own elderberries or buy them in the bulk section of your local health food store and make your own syrup. (Recipe below.)
4. Ginger
Ginger increases circulation and brings warmth to the body. It excels at quelling nausea, motion sickness, and dizziness. Many people also insist it can knock out the common cold.
5. Chicken Soup or Miso
Chicken soup and miso are full of vitamins and minerals. At least one study (Chest 2000) confirmed that chicken soup mitigates the symptoms of upper respiratory infections, possibly by reducing inflammation. Plus, the taste, smell, and warmth of these nourishing soups just make us feel good.
Herbalist Rosemary Gladstar recommends adding any or all of the following immunity herbs to the broth for a bigger boost of vitality:
Astragalus
Dandelion root
Burdock root
Echinacea root
Here are four of my favorite recipes for the cold and flu season: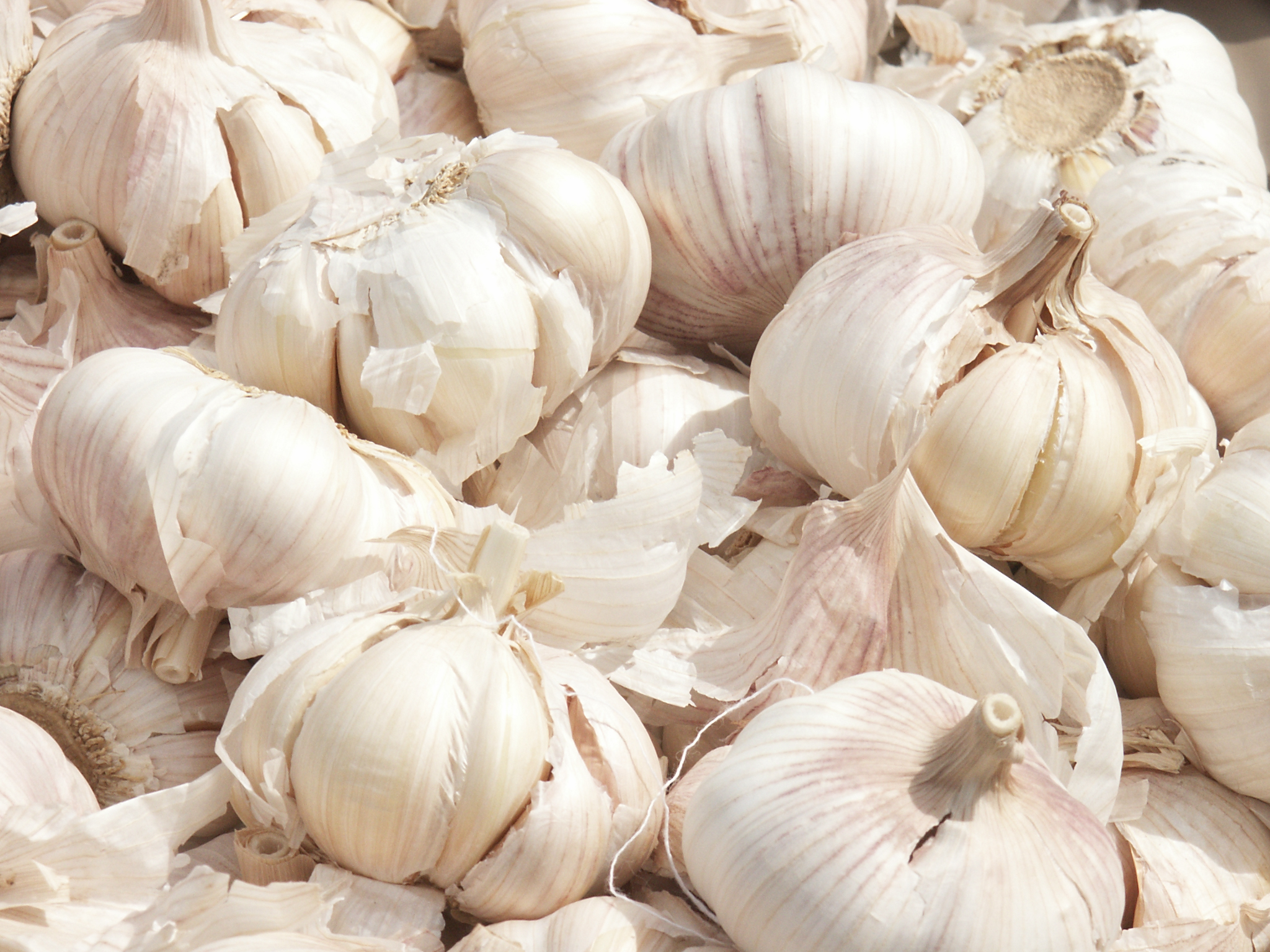 Lemon and Garlic Quinoa Salad
(Adapted from Feeding the Whole Family by Cynthia Lair.)
Salad
1 c. dry quinoa
1/2 tsp. sea salt
1 and 3/4 c. water
1/2 c. chopped carrots
1/3 c. minced parsley
1/4 c. sunflower seeds
Dressing
4 cloves garlic, minced
1/4 c. freshly squeezed lemon juice
1/4 c. extra virgin olive oil
1 to 2 tbl. tamari or shoyu
Rinse quinoa and drain. Place rinsed quinoa, salt, and water in a pot. Bring to boil, reduce heat to low, cover, and simmer 15 to 20 minutes until all the water is absorbed. Let stand for 5 to 10 minutes uncovered, then fluff with a fork. Place quinoa in a large bowl. Add carrots, parsley, and sunflower seeds. Mix. Combine dressing ingredients and pour over quinoa. Toss. Serve at room temperature or chilled.
Hot Ginger Garlic Lemonaid
2 cloves garlic
1 tbs. grated ginger root
Juice of one freshly-squeezed lemon
Honey, to taste
Hot water
Put ginger root in a tea ball or tea bag. Place garlic, lemon juice, honey, and tea ball or bag in your favorite coffee mug. Pour hot water in. Cover and steep. Drink very hot.
Miso
(Very loosely adapted from Feeding the Whole Family by Cynthia Lair.)
3 inch piece wakame
4 c. water
4 tbs. light or mellow unpasteurized miso.
2 scallions, thinly sliced, for garnish
Any or all of the following
1 potato
1 carrot
1/2 c. chopped bok choy
5 sliced shitake mushrooms
1/4 lb. firm tofu, cut into cubes
A handful of immune boosting herbs – astragalus, echinacea root, dandelion root, or burdock root.
Soak wakame in small bowl of cold water for 5 minutes. Put herbs in a large tea ball or bag.
Put water (and potato, carrot, and herbs if using) into a pot and bring to a boil.
Tear wakame into pieces, removing the spine. Add wakame to soup. Lower heat, cover pot, and simmer 15 to 20 minutes, until vegetables are tender. Near the end of the cooking time, add mushrooms, bok choy, and tofu cubes if using, and let simmer a few minutes more.
Remove soup from stove. Dissolve miso in a little warm water. Remove tea ball or bag. Add miso to broth. Stir well. Ladle into bowl and add scallions for garnish.
Elderberry Syrup
(From Rosemary Gladstar's Family Herbal.*)
1 c. fresh or 1/2 c. dried blue elderberries*
3 c. water
1 c. honey
Place berries in a pan and cover with water. Bring to a boil, reduce heat, and simmer for 30 to 45 minutes. Smash berries. Strain mixture through a fine-mesh strainer and add 1 c. honey, or adjust to taste. Bottle the syrup and store in the refrigerator. It keeps for 2 to 3 months.
*Make sure you use blue elderberries, not red ones. Never eat elderberries that have not been cooked first.
(We got hit with a winter ailment this week, so I thought it was the perfect time to update Stay Well: 5 Winter Immunity Boosters and Winter Wellness Recipes, originally posted in November 2009.)
What are your tricks to staying well when the weather gets colder?
Save
Save