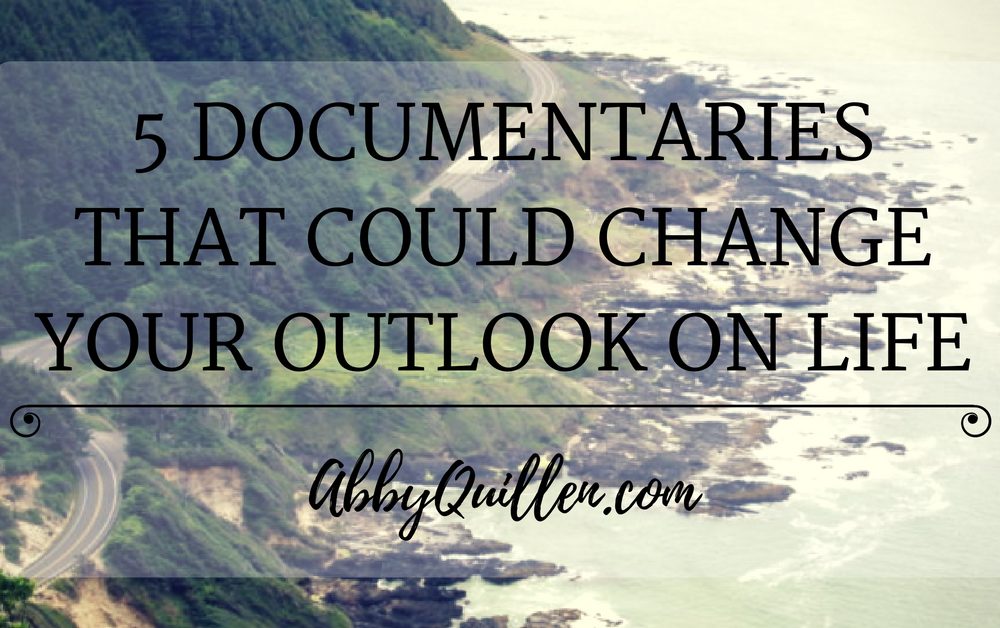 I love documentary films. They have a special capacity to entertain while making people think, shifting viewpoints, and increasing awareness of different subjects.
Here are 5 of my favorite outlook-changing documentaries:
1.   Rivers and Tides (2004)

Andy Goldsworthy creates ephemeral sculptures in remote areas from natural materials, like ice, stones, and wood. He meticulously plans and creates his works, and watching him do it is mesmerizing. Often unpredictable natural forces, like the tides, are integral to his installations. When he's finished with a work, he usually must watch it dissolve before his eyes. This film can make you reexamine what art is and why we're compelled to make it.
2.   Botany of Desire (2009)

Humans have been shaping and controlling the plant world for thousands of years. But what if it is actually plants that are manipulating us? That's the question Michael Pollan asks in Botany of Desire, a film based on his popular 2002 book by the same title. He examines four species – tulips, apples, cannabis, and potatoes – and looks at how these plants have prospered because humans have desired them. It is a thought-provoking film that can make you reevaluate humans' relationship with the natural world.
3.   Unknown White Male (2005)
At the age of 37, Douglas Bruce woke up on the subway headed toward Coney Island with retrograde amnesia. He had no recollection of who he was and no memories. He was carrying a backpack, but it contained nothing to identify him, except for one stray phone number.
In Unknown White Male, Bruce remeets his family and friends and rediscovers art, music, movies, and the taste of food. He swims in the ocean as though for the first time. Filmmaker Rupert Murray filmed Bruce starting one week post amnesia, allowing viewers to experience the world anew through Bruce's eyes. After watching Bruce's journey, it's impossible not to think about the nature of identity, self, and memory.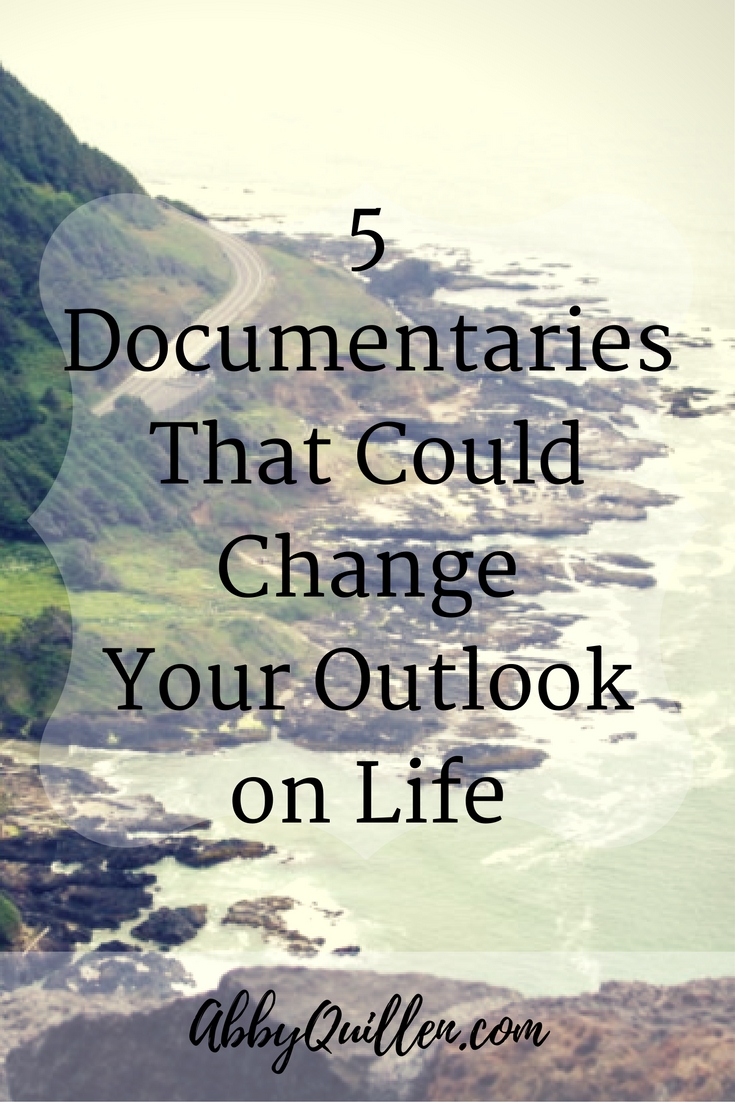 4.   Touch the Sound (2004)
This film, also by Thomas Riedelsheimer, the director of Rivers and Tides, features Evelyn Glennie, a deaf percussionist who uses touch to "hear" sound. Here's an excerpt from the product description:
The drone of a suitcase's wheels on concrete interrupted by the periodic zing of a zipper, the crackling of an icy pond, the echoic clang of metal scaffolding struck by Glennie's shoe — these sounds become in Riedelsheimer's skilled hands moments of revelation. Watching this film viewers will feel like they are hearing the world for the first time.
Moreover Glennie exudes a joyfulness about her life and music that's contagious.
5.   The Business of Being Born (2008)

Ricki Lake and Abby Epstein demonstrate that birth has become big business in the United States, which hasn't necessarily improved outcomes for mothers and babies. They follow a New York City based home-birth midwife and film some beautiful and surprising births. It's an entertaining film, and it has helped convince many women that home birth is a safe option.
Do you love documentaries? Be sure to see these five, which could change your outlook on life.
Click To Tweet
If you liked this post, check out these related posts:
What's your favorite documentary? Be sure to read the comments, where dozens of people have already shared their favorite life-transforming documentaries.

Save
Save
Save
Save